MSP Airport sees its 5 busiest days since start of pandemic
MINNEAPOLIS (FOX 9) - The spring break travel season is shaping up to be the busiest in years, as the Minneapolis-St. Paul International Airport reports record-setting passenger volume during the month of March.
A spokesperson with the Metropolitan Airport Commission told FOX 9 that during the month of March MSP recorded its five busiest days since the start of the pandemic.
With the largest districts in the state on spring break the last week in March and first week in April, the airport is expected to remain busy through the middle of next month. MSP said it is adding staff during peak hours, but passengers should plan on arriving early.
The Transportation Security Administration (TSA) expected national spring break passenger volumes to rival pre-pandemic levels.
In 2022, five out of the top 20 busiest days at MSP occurred during the spring break travel period.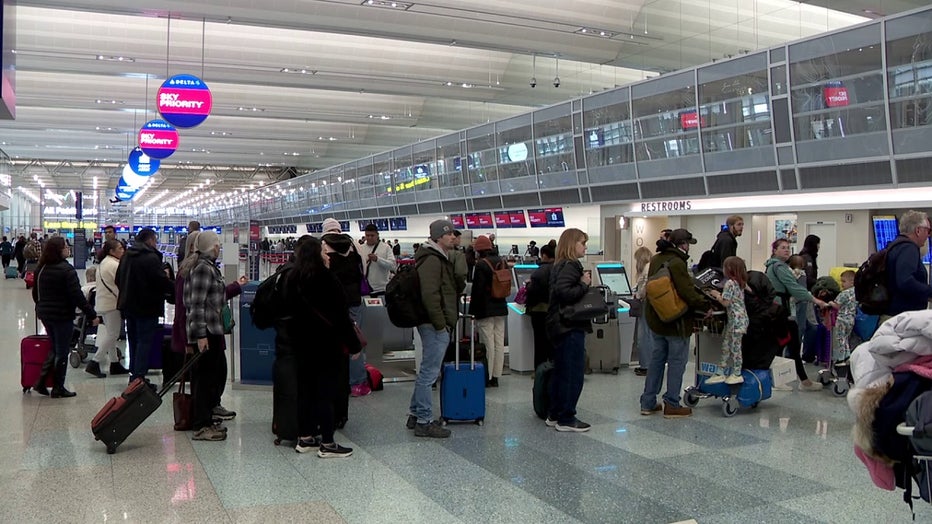 People in line at a service counter at the Minneapolis-St. Paul International Airport. (FOX 9)