Mother, son charged in fatal hit-and-run of Brasa employee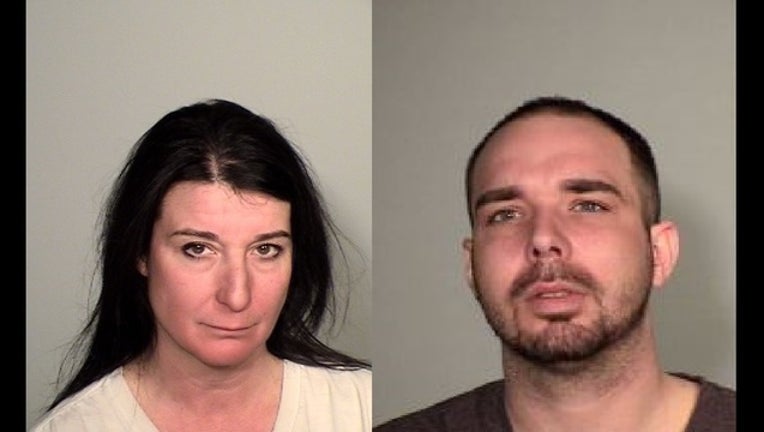 article
ST. PAUL, Minn. (KMSP) - A mother and son were charged Friday in a fatal hit-and-run crash that killed a St. Paul restaurant employee while he was biking home from work. 
The hit-and-run took place shortly after midnight on Nov. 26 at the intersection of Grand Avenue and West 7th Street in St. Paul. the victim, Jose Hernandez Solano, had just completed a shift at Brasa Rotisserie and was leaving on his bike. He entered the intersection on a green light when a vehicle ran a red light and struck him. The vehicle continued through the intersection and fled the scene. 
Solano suffered critical injuries in the crash. He died at the hospital a few days later. 
Debris at the scene and surveillance video from locations around St. Paul eventually led investigators to two suspects, identified as Dustin Royce, 28, and Abbey Hegner, 47. They were interviewed in December 2017. 
According to the charges, Hegner told investigators she sold the vehicle in November and denied any knowledge of the hit-and-run. Royce also denied any involvement in the crash. The vehicle in question, a 2008 Hyundai Santa Fe with Minnesota license plate 507UGX, has not yet been located. 
Hegner worked at Keenan's, a bar in St. Paul. A witness told police that on Nov. 26, shortly after the hit-and-run occurred, Royce ran up to her while she was outside taking a smoke break and said, "Mom, I need you!" The two crossed the street to talk. Hegner returned to the bar, informed the manager she had a family emergency and left. 
Police arrested Royce and Hegner on Friday morning. Royce is charged with two counts of criminal vehicular homicide. Hegner is charged with two counts of aiding an offender. 
"The victim in this case did everything right – he was obeying traffic laws, wearing a safety helmet and had lights on the front and back of his bike – and yet he lost his life," Ramsey County Attorney John Choi said in a statement. "We will do everything we can to hold these defendants accountable for their actions and bring a sense of justice to the victim's family and our community."