Mom charged with child endangerment after boyfriend allegedly murders her daughter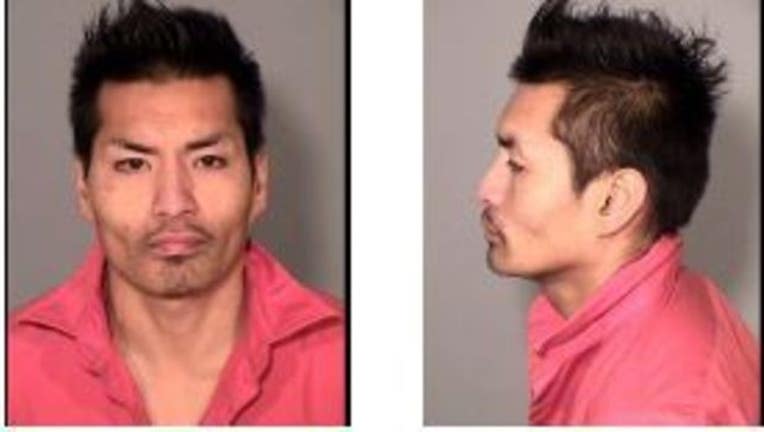 article
A couple months ago, 35-year-old Maplewood resident Leb Meak was charged with second-degree murder in connection with the death of his girlfriend's 18-month-old daughter.
Now, his girlfriend -- 38-year-old Farmington resident Lia Pearson -- faces a felony child endangerment charge for allegedly not doing enough to stop him.
BACKSTORY -- 18-month-old dead in Maplewood, mom's boyfriend charged
According to a Ramsey County criminal complaint, before the baby was found dead on February 12, Meak's two pre-teen sons warned Pearson that their dad was abusing the baby, which was Pearson's from another relationship.
In response, she allegedly told them, "Oh, okay."
The complaint says Meak and Pearson began dating last summer. The baby started living with Meak in Maplewood in January, as Pearson was living in Farmington and working in Burnsville at the time.
Under questioning, Pearson admitted that Meak's two children had expressed concerns to her about his treatment of the baby, the complaint says. She acknowledged one of them even asked her, "Can you take her [i.e., the baby] home please?"
But Pearson didn't act on their concerns.
"She rationalized that the boys told her this because they did not want [the baby] to live with them and she thought the boys might have wanted to go live with their mom instead of their dad," the complaint says.
The complaint also details how even Meak was charged with her daughter's murder, Pearson continued to send money to him in jail and tell him she loves him during phone conversations recorded by authorities.
From the complaint:
On March 31, she told him that she sent money to him. On April 2, she told him that she loves him and is waiting for him. She said, "I am yours." On April 5, she told him that she would send a photo of herself to him. On April 7, he asked her to put some money into his account and she agreed to do so. On April 9, she told him that she loves him and that she can't change how her heart feels...
Meak told her that they will be together when he is 39 or 40 if she does her part.
Pearson was charged by summons, meaning no booking photo is immediately available.
To read the complaint for yourself, click here.