MN Renaissance Festival entertainment director accused of rape on event grounds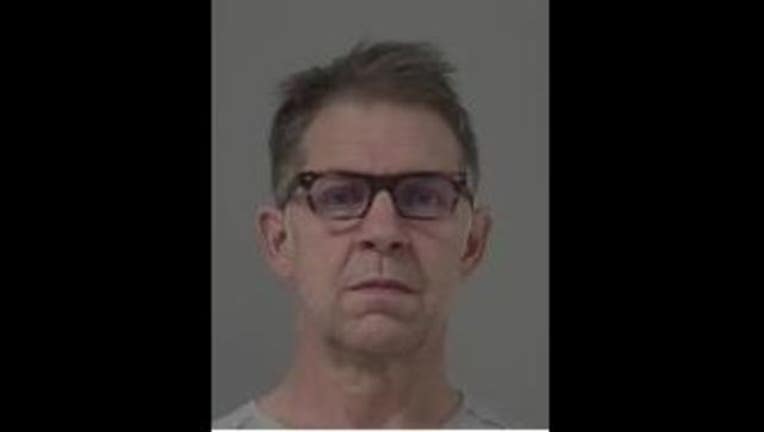 article
(KMSP) - A Minnesota Renaissance Festival employee was charged with two counts of first degree criminal sexual conduct after he allegedly raped a woman on the event grounds last fall.
On Oct. 30, 2017, the Scott County sheriff's office received a report that a woman was raped while working at the festival on Sept. 23, 2017. The woman later identified her attacker as 59-year-old Carr Leon Hagerman, the Entertainment Director of the Renaissance Festival.
According to the criminal complaint, on Nov. 5, 2017, a woman called authorities saying she was trying to help someone report a rape. She said the victim didn't want to identify herself and wanted to speak with an investigator in person, as she was concerned about her safety.
A detective met with the victim two days later. The woman was still reluctant to talk and was emotionally distraught, telling the detective she was working as a part-time photographer for the festival at the time of her attack.
The woman said that Hagerman offered to bring her upstairs in a building so she could take pictures from another vantage point. He brought her to a drum storage area and then noticed the pink ribbon she was wearing. The pink ribbon was from a support group for women at the festival.
Hagerman became angry and ripped her ribbon off, slamming her head against the wall. He called her derogatory names and said she was going to get what she deserved. According to the complaint, Hagerman then took some sort of pill and forced the woman onto her knees. He then forced fellatio until the woman vomited.
Hagerman then penetrated the victim with an instrumental drum stick. As she told him to stop and tried to crawl away, Hagerman allegedly pulled her back and said, "I will do whatever I want with you," and "you are my piece of meat." He also threatened to kill her.
The victim doesn't remember how the assault ended because she blacked out. When she regained consciousness, she noticed her underwear and pink ribbon were gone.
The woman sprained her right hand trying to fight Hagerman off, but cited a different reason for the injury when she visited urgent care because she was afraid of Hagerman.
When the detective spoke with Hagerman, he said said he knew of several people making allegations against him, but declined anything occurred with this specific victim.
When detectives searched the building on Renaissance Festival grounds, they did not find any pink ribbon, underwear or semen.
On March 6, 2018, detectives spoke with a witness who said he saw Hagerman enter the building with another person. When the witness heard "what sounded like banging" coming from the drum room, he went to the door and noticed it was locked. He knocked and asked if everything is OK, then he heard Hagerman say, "I got this." The witness then left.
Another witness told detectives she was with the victim during the final weekend of the festival and noticed "an odd change" in the victim's behavior, noting she seemed "nervous and withdrawn." The victim told this witness about the incident with Hagerman.