MN National Guard rescues drivers stranded in blizzard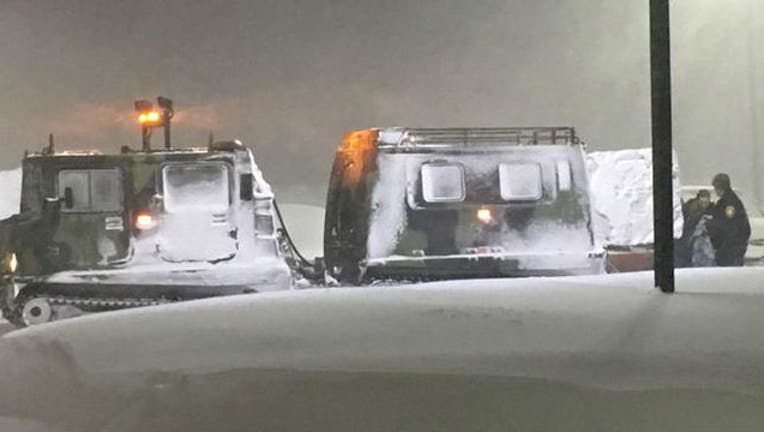 (FOX 9) - Members of the Minnesota National Guard rescued stranded drivers Saturday as blizzard and whiteout conditions hit much of the state.
According to Minnesota Homeleand Security and Emergency Management, dozens of people have been housed at the Owatonna Armory after becoming stranded by blizzard conditions.
Officials say 30 people were rescued by the Minnesota National Guard Saturday night in southeastern Freeborn County as blizzard conditions battered the area. Freeborn County sheriff's deputies rescued an additional 20.
Additionally, 48 people are sheltered at the Albert Lea armory. Authorities are attempting to rescue more stranded motorists this morning. If you are stranded, please call 911.
Saturday night, Governor Tim Walz declared a peacetime state of emergency and ordered the Minnesota National Guard to provide assistance and emergency relief services for stranded motorists in Freeborn and Steele Counties.