Minnetonka park-and-ride murderer sentenced to life without parole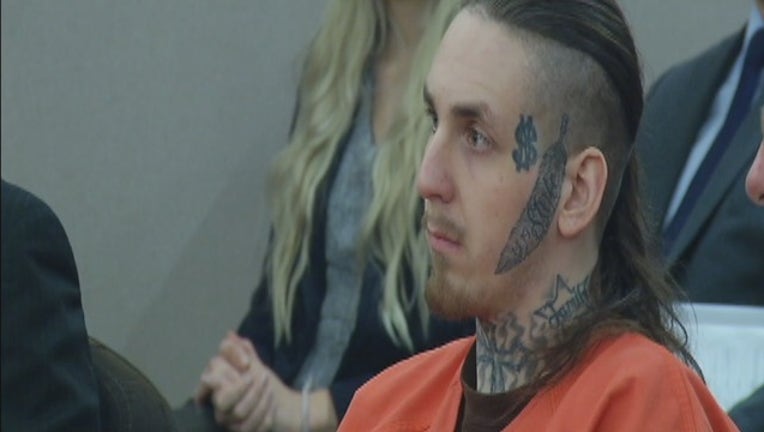 article
MINNEAPOLIS (KMSP) - The convicted killer in last year's shooting at a Minnetonka park-and-ride will be spending the rest of his life in prison without the possibility of parole.
Just moments before receiving his sentence Monday, Marcus Hallmark called the court system unfair.
"Anyways, no matter what you sentence me to today," said Hallmark. "I will take it with my head up and that's OK. I'm OK with that."
Last week, a Hennepin County jury convicted Hallmark of murdering 32-year-old Tom Russ at a Minnetonka park-and-ride last March. Russ was helping Hallmark repair a flat tire when he was shot and killed for no apparent reason. Russ' family says there is a void that can never be filled.
"I am 60 years old and it's the first time in my life I've had to endure the sudden and violent loss at the hand of another human being," said Julie Russ, the Russ' mother. "The defendant's actions have forever robbed my 13 grandchildren from ever growing up with childlike innocence."
Russ was shot two times in the head. Prosecutors have said Hallmark used a gun stolen from a police officer's home.