Minnesota Zoo confirms missing Eurasian eagle owl, Gladys, has died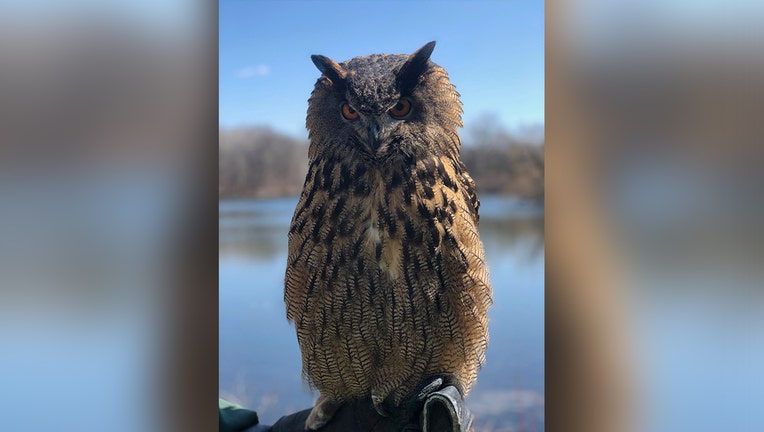 APPLE VALLEY, Minn. (FOX 9) - The Minnesota Zoo shared some sad news Thursday morning: their missing Eurasian eagle owl, Gladys, has died. 
The zoo said a neighbor found Gladys injured on the side of the road on Thursday morning and transported her to the zoo. The zoo's veterinary team responded to help, but Gladys had already died from her injuries. 
Gladys was one of the zoo's animal ambassadors and had been a popular part of the zoo's bird show. The 5-year-old owl had been missing since Oct. 1, when she got loose during a routine training session. Zoo officials said she flew into a tree and decided she did not want to come back. 
The zoo had been asking residents of the surrounding neighborhood to be on the lookout for Gladys and had received an "overwhelming" number of tips, including photos and audio recordings, regarding her whereabouts. 
"We'd like to thank the community for the tremendous outpouring of support and information they provided to aide in the search for Gladys," the zoo said in a statement. 
Eurasian eagle owls are the largest species of owl in the world. They are smaller than a bald eagle, but twice the size of a great horned owl with a wingspan of about 6 feet. 
The zoo said the Animal Care team had hand-raised Gladys from a chick and worked with her daily. 
"This is a difficult day for our team," the zoo said. "Whenever an animal dies, we feel the impact of that loss as a Zoo community."