Minnesota Supreme Court Justice David Stras tapped for federal appeals court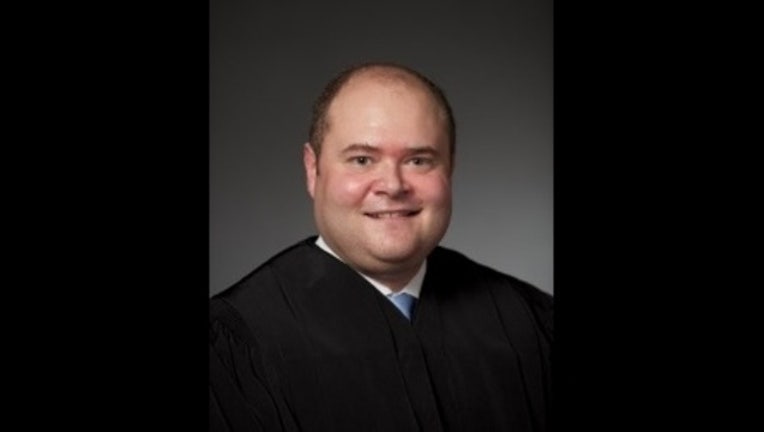 article
WASHINGTON, D.C. (KMSP) - Minnesota Supreme Court Justice David Stras was nominated by President Donald Trump Monday to serve on the 8th U.S. Circuit court of Appeals. 
If approved by the U.S. Senate, the nomination would give Gov. Mark Dayton another vacancy to fill on the state Supreme Court--a bench on which his appointees already effectively hold a 4-3 advantage.
The 42-year-old Stras used to teach at the University of Minnesota Law School and was on Trump's shortlist for the U.S. Supreme Court vacancy filled by current Justice Neil Gorsuch. Stras has also clerked for Justice Clarence Thomas and shares his belief in a limited role for the judiciary. 
Stras' nomination garnered praise from both sides of the aisle, with Sen. Al Franken, D-Minnesota, recognizing his tenure as a public servant while promising to further his research into Stras' views before making a final decision. Franken, who serves on the Senate Judiciary Committee, has emerged as an important voice in the nomination process.
Franken said in a statement Monday:
Justice David Stras is a committed public servant whose tenure as a professor at the University of Minnesota underscores how much he cares about the law. I am concerned, however, by that fact that Judge Stras' nomination is the product of a process that relied heavily on guidance from far-right Washington, DC-based special interest groups—rather than through a committee made up of a cross-section of Minnesota's legal community.
Rep. Erik Paulsen, R-Minnesota, as well as Reps. Tom Emmer and Jason Lewis, R-Minnesota, all predictably lauded Trump's decision, calling Stras, "one of Minnesota's foremost legal minds".
"Justice Stras is most deserving of this nomination," Paulsen said in a statement. "Throughout his career in both the classroom and the courtroom, Justice Stras has displayed a thoughtful, fair-minded approach to the law that has been reflected during his tenure on the Minnesota Supreme Court."