Minnesota Supreme Court convenes at Anoka High School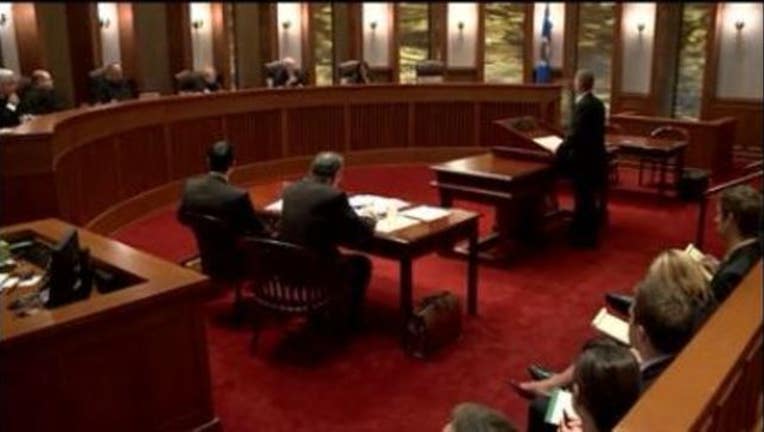 article
ANOKA, Minn. (KMSP) - The Minnesota Supreme Court will hear oral arguments in a drug case about unlawful searches Wednesday, but the justices will have an unusual audience—hundreds of high school students. 
The seven justices of the state's highest court will convene at Anoka High School as part of an ongoing program to engage students about the importance of the justice system. 
More than 800 students are expected to fill the school's theater to watch the Minnesota Supreme Court hear oral arguments. It is a real case involving evidence collected by a narcotics-sniffing dog without a warrant. 
The actual attorneys will have just one hour to present their argument as part of live interactive civics lesson. 
It is the 47th time the Supreme Court has convened at a high school since starting the program in 1995. 
To prepare to today's event, volunteer attorneys came to the classroom to brief students on the facts behind the case and how the process of delivering oral argument before the state's highest court works.
The justices will hold a question-and-answer session with the students, but they will not know how the court decides because it will be several months before the justices release their opinion.