Minnesota students walk out Monday to honor Daunte Wright, protest racial injustice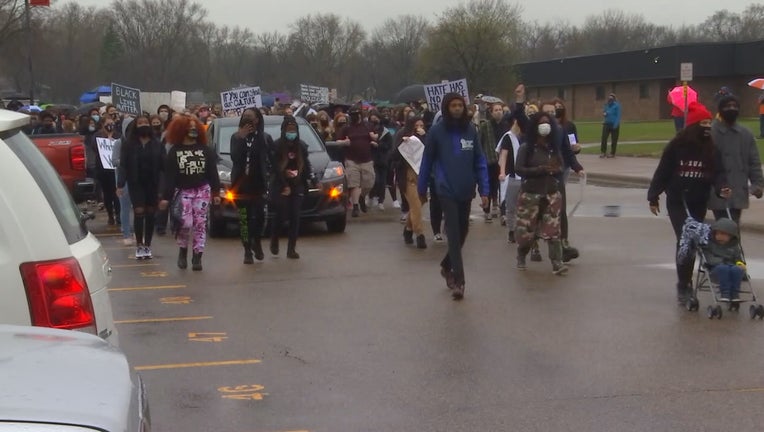 (FOX 9) - Students at more than 115 schools across Minnesota walked out Monday to protest racial injustice in their communities and schools. The walkouts come after the deadly shooting of 20-year-old Daunte Wright by a Brooklyn Center police officer last week.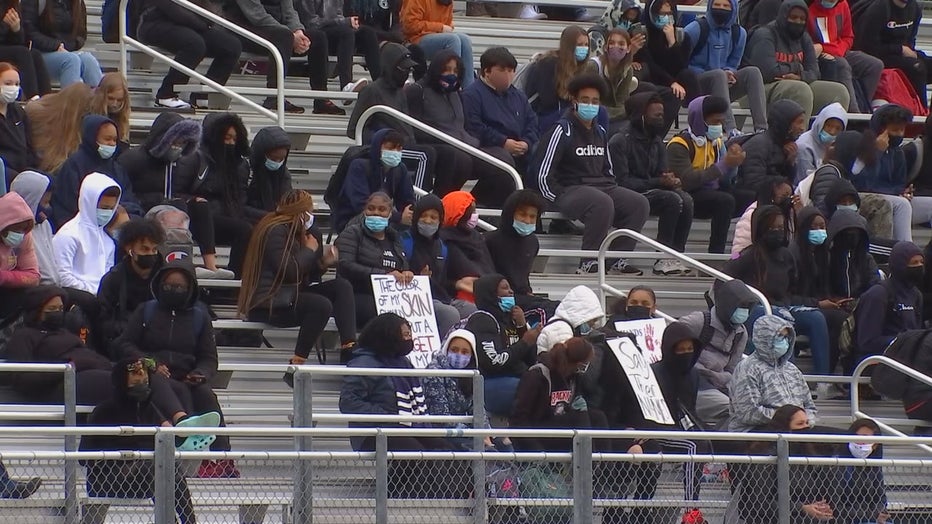 Students rallied in the athletic stadium at Robbinsdale Cooper High School during the walkout. (FOX 9)
The statewide walkout was organized by the group Minnesota Teen Activists. A full list of participating schools can be found here.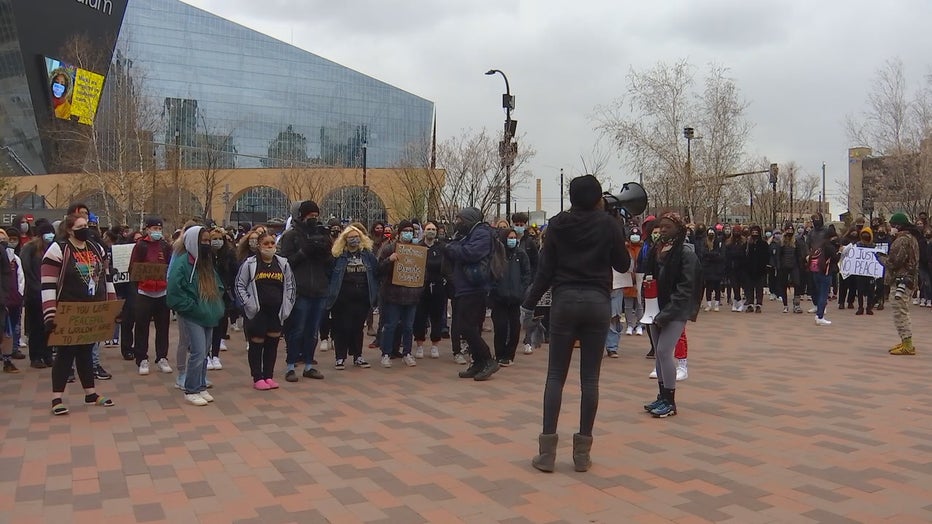 Minneapolis high school students participating in the statewide walkout met outside U.S. Bank Stadium to honor Daunte Wright and call for racial justice. (FOX 9)
Students from several Minneapolis high schools met outside U.S. Bank Stadium after walking out. Across the state, many students held a moment of silence. 
Wednesday through Friday this week, Minneapolis Public Schools is moving all grades back to distance learning in anticipation of a verdict in the Derek Chauvin trial, and any ensuing unrest.