Minnesota Opera opens 'The Song Poet' by local author Kao Kalia Yang
ST. PAUL, Minn. (FOX 9) - The confined walls of St. Paul's historic East Side Freedom Library still create an expansive world of words and stories. One of those stories comes from a respected Hmong author whose father used to bring her and her sister to this library every week to bring home a bag of new books. 
But that very father who patiently waited in the car kept some of the best stories to himself.
Now, half a lifetime later, Kao Kalia Yang sits in the middle of this old Carnegie Library where the stories from her father pour from the pages of the book she wrote for him.
"My father would never describe himself as a poet," read Yang from the opening chapter of "The Song Poet."  
"In Laos, he was a fatherless boy. In Thailand, he was a refugee waiting in the dust. In America, he was a machinist. Through it all, he has been a poor person yearning for a father and living to be one," Yang continued.
That father is Bee Yang. Like many Hmong patriarchs who settled in Minnesota, he and his wife fled the civil war in Laos brought on by the communist Pathet Lao and the Royal Lao Government. By his daughter's account, Yang kept his family intact with his spirit and his words.
"I grew up sheltered by his poetry," Kalia said. "He sheltered us from the poverty of our lives with the beauty of his language and his vision of the world. That's my dad."
Kalia projected her father's vision onto the pages of her 2016 book which has earned critical acclaim, including the Minnesota Book Award.
"My father would say that he can barely spell his own name in English," explained Kalia. "My father sings. He stores his songs in his heart and they come out from the very same heart."
That heart now beats a new life through Minnesota Opera.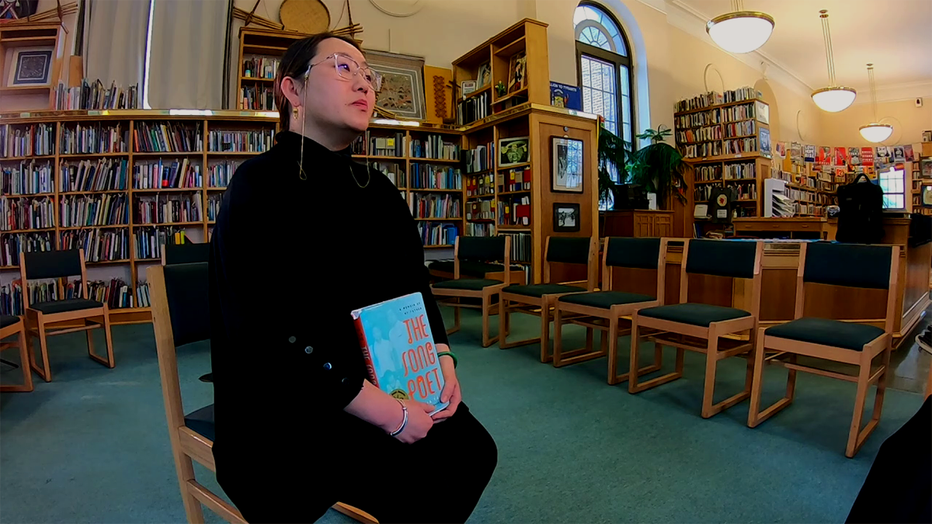 "It's a story of shared humanity, and it's quite beautiful," said Minnesota Opera President Ryan Taylor.
The idea for an opera came when a past Minnesota Opera director read "The Song Poet" and knew the book's voice was also an operatic voice. Kalia, who wrote the voice of her father, also wrote the libretto for the stage, and she said it gave her the freedom to re-imagine her father's stories and dive through them to create a deeper context.
"I could finally enter into these spaces and re-imagine the story of my father through song," said Kalia.
As an opera, Bee Yang's story is the shared story of the Hmong community and an experiential touchpoint for the audience.
"It is utterly unlike any part of my life, and yet I find myself relating to the journey and the commitment that her parents had to their dreams and to the preservation of their culture and family," said Taylor.
It's all from the inspiration of the daughter who spent countless hours in the old St. Paul Carnegie Library learning to become every bit the storyteller her father already was.
"Regardless of what happens to this opera, I get to go home to my father still. And that's the greatest gift," said Kalia.
Minnesota Opera opens "The Song Poet" on March 9 and has ten performances through March 26. You can find more information on the show by clicking here.