Minnesota homeless seek shelter on light rail system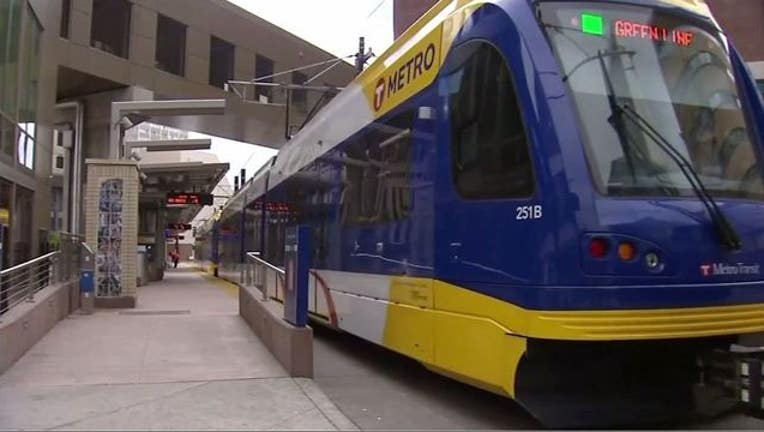 article
MINNEAPOLIS (AP) - Authorities estimate 200 homeless people use the Twin Cities light rail system for shelter each night and that the number of users is rising. 
Metro Transit Police Chief John Harrington told Minnesota Public Radio that the problem has been getting worse since he started the position in 2012. 
About 85 percent of homeless people on the system have paid fares and aren't doing anything illegal, he said. Social service agencies may buy homeless people bus or train tokens when they run out of room. 
"So, they are not breaking any law by being on the train and so we said we're not going to take any action against people who are lawfully riding the train," Harrington said. 
Metro Transit has received complaints from riders about night train conditions, but homeless people often don't have anywhere else to go, he said. There's a continuous lack of available shelter space and not enough funding for additional shelter beds, he said. 
"We recognize we're not the best place but we also recognize that for a mom and her kid, it's safe, it's dry, and if somebody's bothering them, the police come right away," Harrington said. 
Mattie Grassrope, a homeless woman who takes shelter in the light rail system, said it's not an ideal place to stay. 
"It's pretty hard, really hard," Grassrope said. "You got to keep up and stay up and maintain because they will come at you on both sides, and it's scary at night." 
An affordable housing shortage is contributing to the homeless problem, said St. Paul Mayor Melvin Carter. The city opened a temporary shelter in the winter, but the $400,000 cost was only funded through March. 
Catholic Charities plans to open an opportunity center next year. The downtown housing complex will replace an older shelter and provide an additional 200 housing units. The complex will give preference to veterans and young people leaving foster care.