Minneapolis Mayor promises to veto rent control ballot measure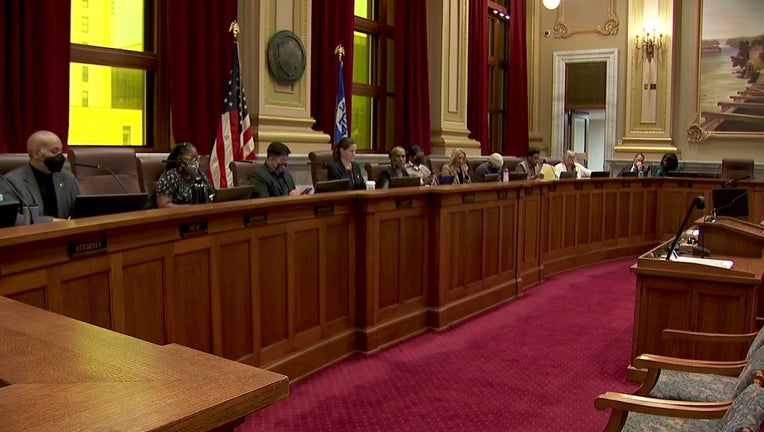 article
MINNEAPOLIS (FOX 9) - The Minneapolis City Council passed a resolution to begin the process for putting a 3% cap on rent hikes on the November ballot after a heated debate Thursday — but the measure lacked the votes needed to survive a veto from Mayor Jacob Frey.
"I will veto the Council's rent control proposal that passed today. I do not support a policy that has consistently proven to be counterproductive to housing supply and affordability," Frey said in a statement Thursday.
The measure passed by a vote of 7-5 in the Thursday morning council meeting, two short of the tally needed to override a veto. 
Starting a process 
Council members Aisha Chughtai and Jamal Osman put forward the resolution, which directed the city attorney's office to draft the referendum question to include a 3% cap on annual rent increases, with no exceptions for new construction or adjustment allowed for inflation. 
The ballot language would need to be approved by a council subcommittee and passed via an ordinance by the full council following a public hearing, a process that could take up to seven weeks. 
As Chughtai explained, state law requires the ballot language to be approved by Aug. 25 for the ballots to be printed in time. She argued the council needed to act quickly to get the process started via the motion up for vote, but there would be several opportunities for members to make amendments or other adjustments to the policy.
"If you dislike components of this policy, that's OK, let's work together," she told the council. 
Those in favor 
Council member Jason Chavez pointed out the results of the 2021 referendum on rent control in Minneapolis in which voters approved a measure with 53% support to amend the city charter, giving the city council the power to enact rent control. He said support was just over 70% in his ward, which is one of the most diverse in the city. 
"Our communities of color and immigrants and families are being squeezed from all their money while the people in power continue to profit off our back," he said. 
Osman pleaded with those opposed to vote in favor and make changes further along in the process, saying, "Housing is a human right. The one thing we cannot do is stay quiet and not move forward… our residents expect us to do something and at least move something forward."
Those opposed 
Council member Andrew Johnson opposed the resolution, arguing it would have unintended consequences harmful to renters. He said it would lead to an increase in rents because landlords would be incentivized to increase the rent by 3% every year since the proposal prohibited landlords from "banking" unused rent increases. 
"It will frankly, increase the rent for renters by incentivizing all landlords to maximize the rent increases, particularly because of the 'no banking,' to the full amount, 3%, which on $1,000 a month unit is an additional $360 a year. The huge amount of money that's comparable to several weeks of value on groceries for an individual," he said. 
Tense exchange 
In pointed remarks, Council member LaTrisha Vetaw suggested the council focus on other ways to help renters of color, including universal basic income.  
"There is nowhere in this country where you have rent control or rent stabilization policies that benefit people who look like me... It's just become this fear tactic to make people think that somehow this will help them," she said. 
This drew a rebuke from Council member Jeremiah Ellison. 
"I've had a lot of discussions with a lot of council members and a lot of advocates around the country around policies like rent stabilization. I will say that through the hundred hours of discussion, today might be the first time I've heard someone claim that these policies do not help black and brown people, that's absurd," he said. 
Their exchange grew tense. Council President Andrea Jenkins intervened by banging the gavel on two occasions and reminded the members of the rules of decorum. 
Editor's note: This article has been updated to reflect the mayor's statement issued after the vote.