Minneapolis proclaims March 31 as International Transgender Day of Visibility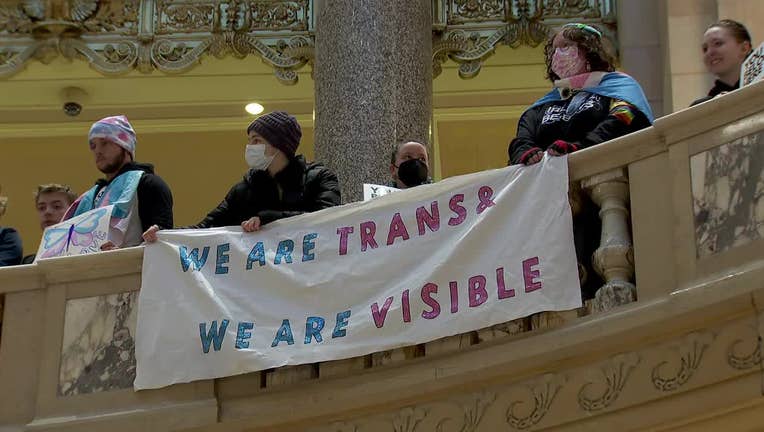 article
MINNEAPOLIS (FOX 9) - Minneapolis Mayor Jacob Frey and City Council President Andrea Jenkins declared March 31 as International Transgender Day of Visibility for the City of Minneapolis. 
The holiday was initially founded in 2009 in response to the lack of LGBTQ+ holidays celebrating transgender people and is an annual holiday celebrated all around the world. Mayor Frey recognized the holiday for the City of Minneapolis on Friday. 
"Our city is only as great as those who call this place home – and we have a beautiful community, including our transgender and gender non-conforming community, who make Minneapolis extraordinary… Today is a day to uplift and celebrate the accomplishments of our transgender and gender non-conforming community," Frey said in a statement. 
Minneapolis has a long history of supporting the transgender community. The city was the first in America to bar gender-identity based-discrimination through amendments to the Civil Rights Ordinance in 1975. Minneapolis created a Transgender Equity Council in 2017 and is also the first city to have two Black transgender council members and a transgender City Council President.
"As the only Black Trans woman elected to public office in the United States, I want to say Happy Transgender Day of Visibility," said Minneapolis Council President Andrea Jenkins. "At a time when the transgender community, especially our young people, are experiencing deep pain from having our rights jeopardized by legislatures across the country, I am proud to say the City of Minneapolis and the State of Minnesota is a welcoming community that will see you, respect you, and honor your right to live and be treated with dignity and respect." 
A response to the recent trends against the transgender community, Minneapolis was designated as a safe haven in December 2022 for anyone receiving or seeing seeking gender-affirming care.
A rally was held at the Minnesota State Capitol Friday to mark the holiday. Gov. Tim Walz previously signed the proclamation for Transgender Day of Visibility for Minnesota on March 8, 2023, in recognition of Friday's holiday.