MDH investigating death at St. Paul memory care center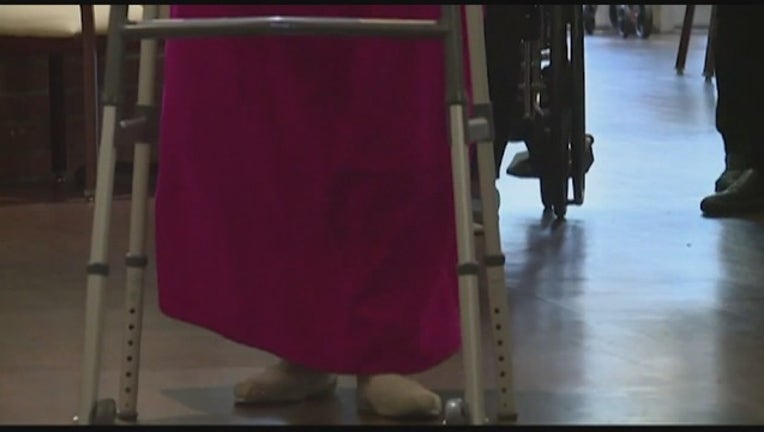 ST. PAUL, Minn. (FOX 9) - The Minnesota Department of Health is investigating a death at a St. Paul care home after a client died from ingesting cleaning product back in November.
According to the investigative report, on Nov. 14, a client who lived in the secured memory care unit at The Alton Memory Care "found an industrial strength cleaning supply in an unlocked kitchen cabinet" and ingested the contents, resulting in a medical emergency. The client suffered chemical burns to her mouth and digestive tract, and died two days later.
Officials began investigating in December and found that neglect was substantiated. The Department alleges the client was neglected when the facility failed to properly secure the cleaning product.
The client was diagnosed with frontotemporal dementia and was under a service plan requiring safety checks every two hours. She was documented as having "periods of disinhibited behavioral eating; therefore, the snack cupboard and refrigerator were locked to prevent the client from overeating."
According to the report, video surveillance revealed that the client went into the kitchen during the night and looked through several cabinets and drawers. She then took silverware and a placemat and set a table in the dining room. The client went back to the kitchen, opened an unlocked bottom cabinet door and removed a package of white powder. She then sat down in the dining room. Moments later, she stood up, discarded the package and "attempted to rinse out her mouth in the kitchen sink."
The client died two days later. Her cause of death was ruled "complications of caustic agent ingestion."
During interviews, staff reported that the client's history of excessive eating was well-known and that she had to be redirected from eating paper and artificial flowers. Staff also said they were aware the cleaning cabinet was not locked.
In response to the incident, faciliy staff members organized the cupboards and set a schedule for cupboard safety checks.
The facility has a right to appeal to the maltreatment finding.