McDonald's rogue tweet insulting Trump goes viral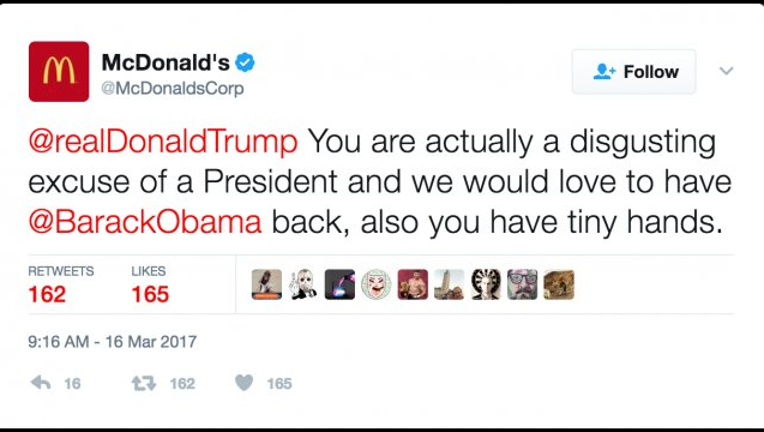 article
(KMSP) - McDonald's released a statement Thursday saying its account was "compromised" after a tweet calling President Donald Trump a "disgusting excuse of a President" was published for a few minutes in the morning.
The tweet also said the President has tiny hands.
Though McDonald's spokespeople have said they are launching an investigation, the tweet went viral after it was pinned to the top of the McDonald's account.