Man charged with arson, assault for attacking Linwood firefighters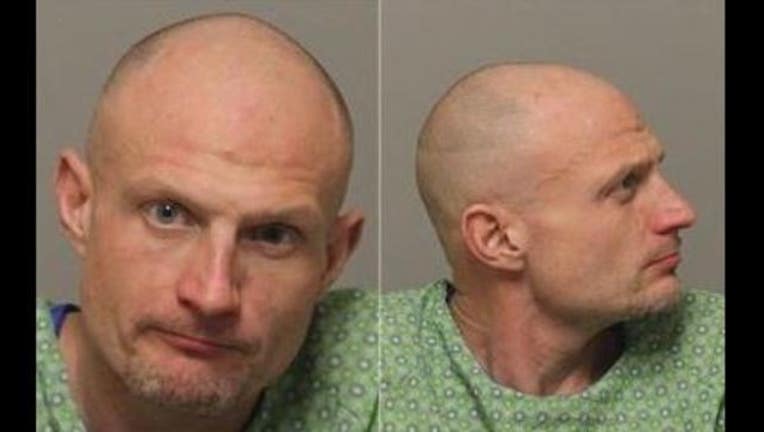 article
LINDWOOD TOWNSHIP, Minn. (KMSP) - Prosecutors have charged a 39-year-old man with arson and assault after he allegedly attacked two firefighters before setting a house on fire in Lindwood Township Wednesday evening. 
Jon Vernon Tuma was charged Friday with two counts of arson and two counts of second-degree assault. 
According to the charges, firefighters responded to a report of an RV on fire on the 5900 block of 213th Lane Northeast. The owner of the property told firefighters Tuma, his son, lived in the RV. 
After firefighters put out the RV fire, they noticed smoke coming from the house on the property. Two firefighters went into the house to investigate. 
Tuma's father later told authorities that after the RV fire was put out, he was in the house with his wife, who was in a wheelchair due to a recent stroke, when Tuma came in "acting crazy." He reportedly started lighting clothes on fire and then threw the flaming clothes into closets and other areas of the home to spread the fire. 
Everyone except Tuma made it out of the home safely. When the firefighters tried to get Tuma to leave, he attacked them.
Tuma punched one of the firefighters and struck him in the head with a metal bookend several times. When the other firefighter tried to intervene, Tuma hit him with the bookend as well and bit him on the shoulder. 
The firefighters were taken to a nearby hospital with significant head lacerations, but have since been released. 
He then climbed onto the roof of the house, still holding the bookends and a knife. He eventually jumped into a snowbank and was taken into custody. 
"This was a potentially explosive situation," Anoka County Attorney Tony Palumbo said in a statement. "And law enforcement exercised a great deal of restraint to protect the firefighters and to control the scene. Their acts avoided a loss of life." 
Tuma denied starting the fire, but admitted to hitting both of the firefighters in the head with the bookends.