Mall of America proposes $150-$200 million city-owned water park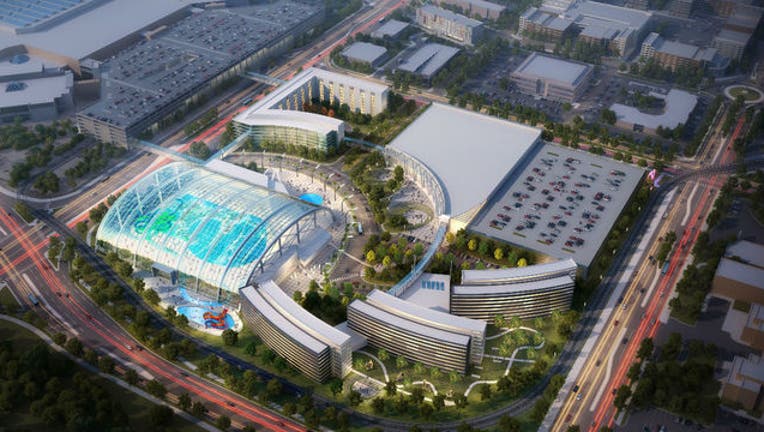 article
BLOOMINGTON, Minn. (KMSP) - The owners of the Mall of America are hoping to build a massive water park near the shopping mall in Bloomington, Minnesota that the city would pay for and own.
Triple Five, which owns the Mall of America, submitted a proposal to the Bloomington Port Authority on Tuesday for a 225,000 square foot water park to the east of the mall that would be open to the public. The company estimates the water park would cost $150 to $200 million to build.
According to the proposal, the city would finance, own and keep the profits from the water park, but would hire Triple Five to operate it. 
The company says it has been interested in having a water park as part of the Mall of America for years, claiming it would "fill hotel rooms when business travelers and hotel rooms do not." 
The Mall of America is modeled on the West Edmonton Mall in Canada, one of the largest malls in the world, which Triple Five also owns. The West Edmonton Mall has a 215,000 square foot indoor water park attached to it that has slides, a large wave pool and other rides. 
The proposed water park is part of the plans for a Mall of America expansion site to the east of the mall, including hotels, a performance space, meeting spaces and other sports areas.