Legislature misses self-imposed 7:01 a.m. deadline to pass budget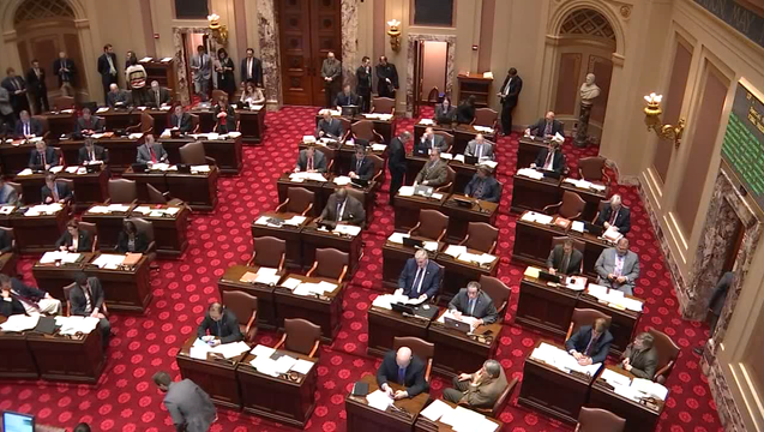 article
ST. PAUL, Minn. (KMSP) - Lawmakers at the Minnesota State Capitol have missed another deadline after working through the night to try to pass the two-year state budget.
Gov. Mark Dayton called a special session immediately after the regular session ended on Monday at midnight to pass the unfinished bills, but lawmakers missed their self-imposed 7:01 a.m. deadline on Wednesday morning.
Even though Dayton and Republican leaders went into this short special session with the basic framework of a budget, but representatives continued to try to add amendments, which only slowed down the process. 
The House members did manage to pass two bills, the tax and education bills. 
The tax bill was a major priority for Republicans, who control both houses of the Legislature. They say this is the biggest tax cut bill in 18 years. The bill spends $660 million of the state surplus on tax cuts.
For the first time, Minnesotans receiving social security will be able deduct a portion of the taxes they pay on those checks. There's also a deduction for contributions to 5-29 college savings plans and for college student loan payments.
State lawmakers still have to pass some of the biggest items in the state's $46 billion dollar budget, including the health and human services bill. 
The special session is expected to continue until the budget is passed. The House is in recess until 1:30 p.m.