MN GOP donor Lazzaro to be detained until trial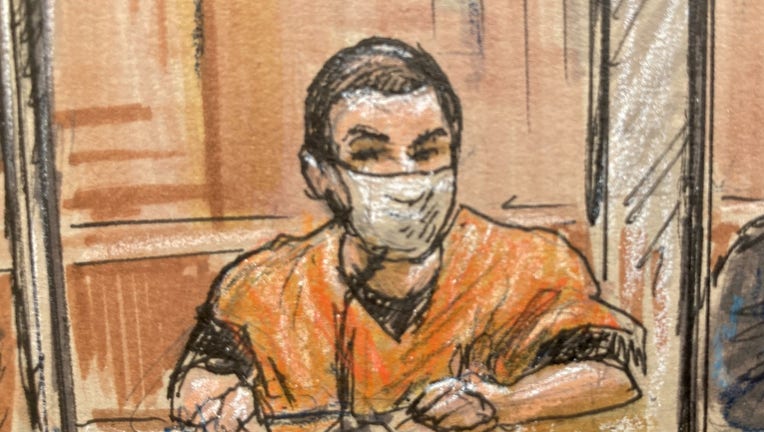 article
ST. PAUL, Minn. (FOX 9) - A federal court judge on Tuesday ordered major Republican donor Tony Lazzaro to remain in jail until his trial on five counts of sex trafficking minors.
U.S. Magistrate Judge Hildy Bowbeer said the gravity of the charges facing Lazzaro required detention. Lazzaro has been in the Sherburne County Jail since his Aug. 12 arrest, and he was asking Bowbeer to release him on home confinement with GPS and video monitoring.
Appearing in-person in an orange jail uniform, Lazzaro pleaded not guilty to all charges while his alleged victims listened in with their parents on a teleconference. He was silent for the rest of Tuesday's four-hour detention hearing and kept his head down as Assistant U.S. Attorney Laura Provinzino read several statements from family members of alleged victims.
"My daughter has been living a life of hell," said the mother of one alleged victim, who went to police and reported Lazzaro last summer. "This has changed my daughter into a shell of what she used to be."
Federal prosecutors called a single witness, Minneapolis Police officer and sex trafficking task force member Brandon Brugger. Brugger described a conspiracy between Lazzaro and his alleged co-conspirator, 19-year-old Gisela Castro Medina, where Lazzaro was the "sex buyer" and Castro Medina was his "recruiter."
Prada purses, cash and vape pens
Castro Medina would find 15- to 17-year-old girls on social media and present them to Lazzaro, who would pay for Uber rides to pick up the girls and bring to his downtown Minneapolis luxury condo. Castro Medina is facing similar charges as Lazzaro and is being brought back to Minnesota after her initial court appearance in Florida last week.
Lazzaro gave one alleged victim a Prada purse valued at $1,300, Brugger said. Other girls received cash, jewelry, makeup, alcohol, vape pens and cell phones, he said.
After Lazzaro's condo was raided in December 2020, Brugger said Lazzaro contacted one alleged victim who he had learned was 15 years old and said, "I'm sorry. Don't say anything." Medina then offered this girl a bottle of alcohol and cash, Brugger said. Prosecutors said Lazzaro asked a 16-year-old alleged victim and her parents to sign a non-disparagement agreement in exchange for cash. Lazzaro's attorney, Zach Newland, said that family had tried to extort Lazzaro by threatening to report him to police.
RELATED: The making of Tony Lazzaro
Brugger said investigators have not found any child pornography on Lazzaro's devices.
Lazzaro sought home confinement
The defense called two witnesses during Tuesday's hearing, including former FBI agent and current private investigator Doug Kouns. Lazzaro, expecting an indictment, hired Kouns in February to determine if Lazzaro's condo was suitable for home confinement.
Kouns said it was and concluded that Lazzaro should add two security cameras to four cameras already installed in the unit. One of the currently installed cameras is in the master bedroom of the unit.
Kouns and Newland said Lazzaro did not present a flight risk because he's known about the investigation for months and hasn't fled the state.
"He steeled himself for the fight, because he believes he is innocent," Newland said of Lazzaro's decision to remain in Minneapolis after the December raid.
Top Republicans maintain ignorance
Yeli-Mis Yang, a Republican candidate for Minnesota House in 2018 who runs Lazzaro's property management business, testified in support of his friend. Yang said he would still allow Lazzaro near his family despite the charges. Yang said he has two young sons, but no young daughters.
"I still trust him," Yang said.
Yang said Lazzaro had told him about the case "shortly after" the December raid of his condo. Yet top Minnesota Republicans have maintained they knew nothing about the investigation of one of their top donors until Lazzaro's Aug. 12 arrest.
Lazzaro has given $273,000 to GOP candidates and causes. His close friendship with former Minnesota GOP Chairwoman Jennifer Carnahan threw the party into crisis, ultimately forcing Carnahan out of a job last week.
A pre-trial motions hearing is scheduled for Oct. 7 in front of U.S. Magistrate Judge David Schultz in Minneapolis. Trial dates have not been set.