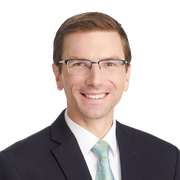 Theo Keith
Political Reporter
Theo Keith is the political reporter at FOX 9. He covers election campaigns, the Minnesota Legislature, and city and county government. You can watch his stories weeknights.
Theo has been on the government beat in four states, and he takes seriously his role in holding both elected and unelected officials accountable. He is a proud defender of open records and open meetings laws.
Prior to joining FOX 9, he was the political reporter at WITI-TV in Milwaukee, Wisconsin. There, he was at the center of the political universe as U.S. Rep. Paul Ryan became House speaker and Wisconsinite Reince Priebus joined the Trump White House as chief of staff. He covered the 2016 Iowa caucuses, both 2016 political conventions, and a major battleground state in Wisconsin that helped decide that year's presidential election. He doggedly covered Milwaukee City Hall, too, uncovering numerous aspects of a health department scandal regarding lead abatement in homes.
Milwaukee was Theo's second stop in Wisconsin. He also worked at WISC-TV in Madison, where he tracked the historic 2012 recall of Wisconsin Gov. Scott Walker and Ryan's bid for the vice presidency that same year.
Theo was also the political reporter at WAVE-TV in Louisville, Kentucky, giving him another window into national politics while covering U.S. Sen. Mitch McConnell's ascent to majority leader. In Louisville, he investigated corruption at local governments, leading to multiple changes, and launched a one-man state Capitol bureau during legislative sessions.
Theo started his career reporting on government and politics at the Missouri State Capitol, where he first learned the legislative process while reporting for KMOX-AM in St. Louis and KOMU-TV in Columbia/Jefferson City.
Theo's work has twice won Emmy awards — in 2017 for his investigation revealing that controversial Milwaukee County Sheriff David Clarke was rarely on the job, and in 2016 for his breaking news coverage of a massive fire. He previously won a regional Edward R. Murrow award in 2013 for an investigation of problem panhandlers.
Theo is from Saginaw, Michigan, and is a lifelong fan of the Michigan State Spartans. He graduated from the University of Missouri with degrees in journalism and political science.
In his free time, you'll find him on the golf course – or, in winter, thinking about golf. He enjoys being in the kitchen trying new recipes and posting photos of his creations on social media. Theo also enjoys reading – his favorite topics are political history, sports and personal finance.
The latest from Theo Keith