Law enforcement community debuts shirts to benefit family of Officer Gomm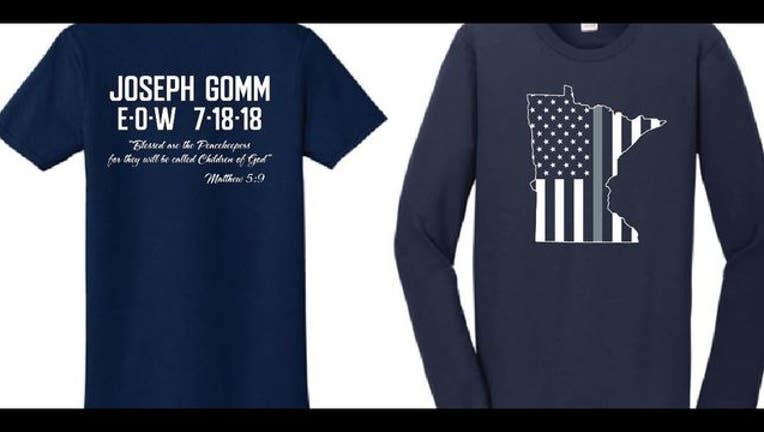 article
(KMSP) - The Minnesota Department of Corrections announced the community made shirts honoring fallen Corrections Officer Joseph Gomm, which the public can purchase to help support his family.
According to the department, $10 of each purchase goes directly toward Officer Gomm's family.
Officer Gomm was killed Wednesday when an inmate attacked him in the industry building at the Minnesota Correctional Facility-Stillwater.
The funeral service for Corrections Officer Joseph Gomm is scheduled for Thursday at 11 a.m. at an Arden Hills, Minnesota church.