Judge orders review of all Minnesota sex offenders in civil commitment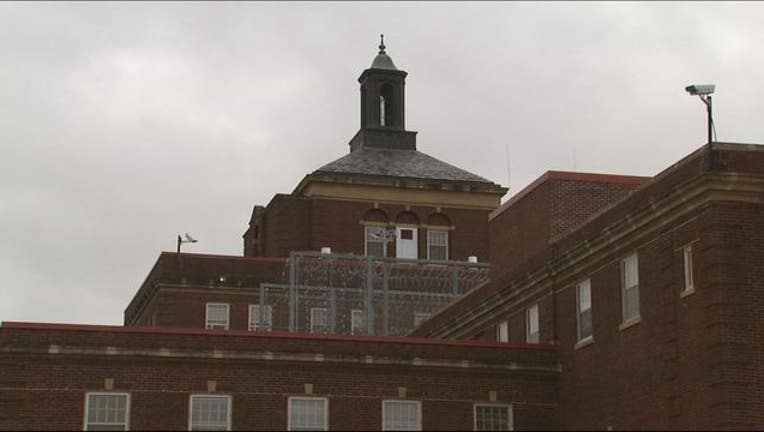 article
ST. PAUL, Minn. (AP) -- A federal judge ordered a risk assessment Thursday of all sex offenders in Minnesota's restrictive civil confinement program to determine which of them can be put on a pathway for release.
Judge Donovan Frank laid out what he says must be done to fix problems with indefinite detentions that he ruled unconstitutional earlier this year.
His ruling sets a swift timetable for state officials to carry out the review and start transferring lower-risk offenders. While some evaluations must be conducted sooner, Frank said he wants the full program population reviewed by the end of 2017.
Lawyers for the state quickly filed a notice of appeal with the 8th U.S. Circuit Court of Appeals, and Gov. Mark Dayton said he hoped Frank would stay his ruling pending the appeal. State officials argue they are properly holding more than 700 offenders they consider too risky to free, even after they have served their prison terms.
In his ruling, Frank cited the state's "decades-long history of operating an unconstitutional civil commitment program, the deeply systemic nature of the problems plaguing this state's sex offender civil commitment scheme, and the minimal progress made toward remedying any constitutional infirmities since the start of this litigation four years ago."
He said he could order further changes later, and that if the state doesn't comply, he reserves the right to stop new commitments and hold the state in contempt.
Minnesota's treatment of sex offenders stands out among the 20 such programs across the nation. The state has the highest per capita lockup rate, and just a handful of offenders have been provisionally released to community-based settings in its 20-plus-year history. While offenders in California, Wisconsin, New Jersey and other states are allowed to re-enter society after completing treatment, no one has been fully discharged in Minnesota.
When he ruled the civil confinement program unconstitutional this spring, Frank stopped short of requiring the state to step in or shutting it down altogether, opting to lay out several options to bring the program into good standing. But those changes didn't come, as lawmakers fearful of appearing soft on crime declined to put up money for less-restrictive facilities.
The program costs about $120,000 annually per detainee -- and a constitutional problem of effectively creating life sentences for people who have fulfilled their criminal punishment.
The order for regular reviews largely lined up with what the offenders' attorney, Dan Gustafson, had sought. He applauded the judge's ruling but said it's unclear how quickly those evaluations -- and possible releases or transfers -- may proceed.
"Don't confuse less restrictive with less safe," he said. He noted that 30 states don't even have a civil commitment program for sex offenders.
The more than 700 offenders confined by court order in secure hospitals in Moose Lake and St. Peter that are ringed by razor wire. Each was deemed a "sexually dangerous person" prone to committing new offenses. In the program's 21-year history, just four people have been granted provisional release, according to the Department of Human Services.
In their class-action lawsuit filed more than four years ago, offenders likened their time at the two Minnesota facilities to a second prison sentence rather than the treatment programs they were designed to be.
 "The state of Minnesota is not obligated to operate a civil commitment program for sex offenders," Frank said. "However, because this state has chosen to operate this system, it must do so in a constitutional manner and it must provide appropriate funding to support the program's constitutional operation."
Sex offender programs in Missouri and Washington have also come under federal court scrutiny for failing to adequately move people toward release.