Investigative strategies in Golden State killer case used to find break in Minneapolis cold case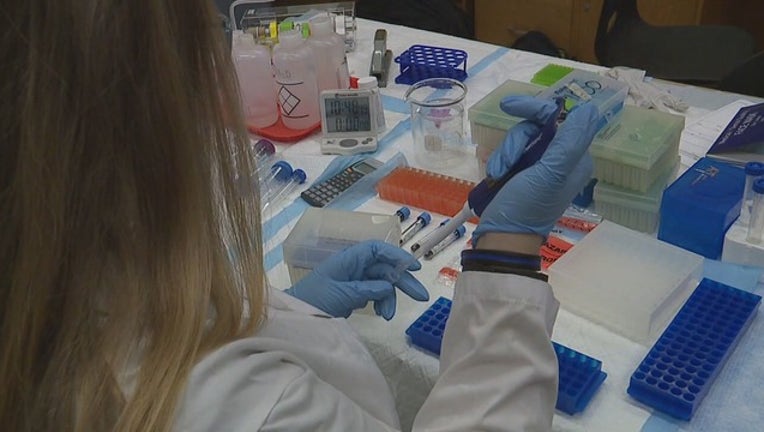 MINNEAPOLIS (FOX 9) - DNA evidence gave authorities the break they needed in a more than two decades old Minneapolis cold case. The unsolved mystery surrounded the stabbing death of 37-year-old Jeanne Ann Childs. The evidence now points to 52-year-old Jerry Westrom of Isanti as the suspect. 
To find the suspect, Hennepin County Attorney Mike Freeman said investigators used a strategy similar to one used in a high profile case on the West Coast.
"We all learned quite a bit from the Golden State killer," said Freeman.
Freeman drew parallels between this case and one that haunted California for more than 40 years.
Serial killer and rapist Joseph James DeAngelo was arrested last year after authorities matching a discarded DNA sample from his home to a genetic database similar to Ancestry.com.
"I happen to know the district attorney in Ventura well," said Freeman. "We've talked about this case and I said, 'I bet we've got some cases like this back home, we could use this on.' Well we just found one."
Investigators, recently gained access to Westrom's DNA through a napkin found in the trash at an ice rink. His genetic makeup matched evidence found at Childs' crime scene.
"Even though Mr. Westrom, from what we know, did not use any type of Ancestry.com, someone close to him did," said criminal defense attorney Joe Tamburino, who is not associated Westrom case.
From Califorina to Minnesota, Tamburino says that consumer genealogy databases are becoming a toll to cracking cold cases, while also shaping the future of crime fighting.
"If law enforcement said to Congress, 'Hey could get everyone's DNA in the U.S.,' of course there would be complete cry out from the population and saying no way," said Tamburino. "But then the population freely gives their DNA to these private companies and guess law enforcement can use it. Anybody can use it."