House Speaker Nancy Pelosi to keynote DFL's Humphrey Mondale Dinner in May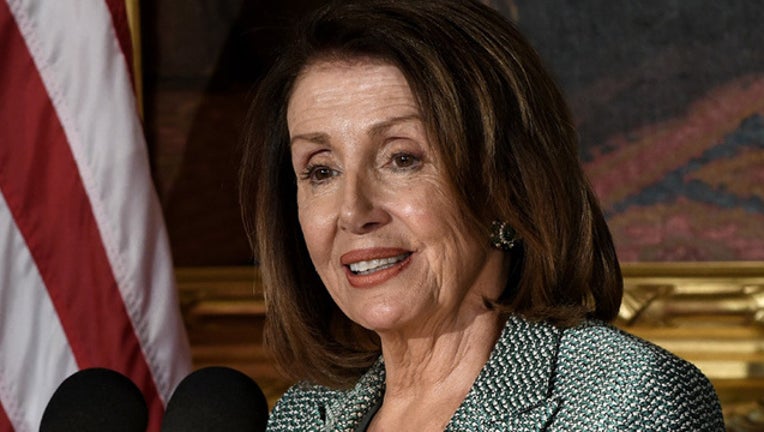 (FOX 9) - The Speaker of the House is coming to Minnesota in May to attend the Minnesota DFL's annual Humphrey Mondale Dinner.
Nancy Pelosi will keynote the May 24th event at the Minneapolis Convention Center.
"I am proud to be joining the Minnesota DFL for their 8th annual Humphrey Mondale Dinner," said Pelosi. "Since its founding 75 years ago, the Minnesota DFL has fought tirelessly for the social and economic well-being of all Minnesotans. This fight is embodied by Vice-Presidents Humphrey and Mondale, who were strong champions for working people, passionate advocates for civil rights, and leaders that lived up to the highest aspirations of our party. I look forward to honoring their legacy and celebrating recent Democratic victories with the people of the great state of Minnesota."
DFL Chairman Ken Martin added, "It is my privilege to welcome House Speaker Nancy Pelosi to Minnesota this May for our Humphrey Mondale Dinner. Pelosi has one of the most impressive records of accomplishment in modern politics, as evidenced by the key role she played in passing the Affordable Care Act and extending health insurance to millions of Americans."
Martin went on to say, "Given her legislative and electoral accomplishments, I cannot think of anyone better to join us in celebrating the 75th anniversary of the DFL's founding, all that we have accomplished since, and everything that our party will go on to do."
Pelosi is the 52nd Speaker of the House and was the first woman ever elected Speaker in 2007.