Helicopter crash at Flying Cloud Airport, no serious injuries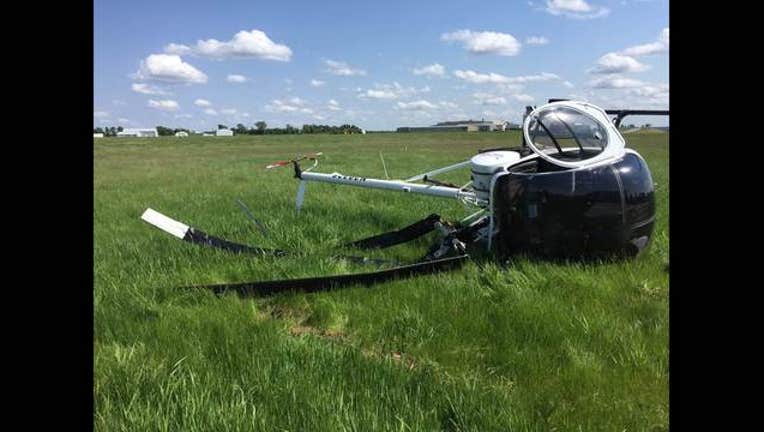 article
EDEN PRAIRIE, Minn. (KMSP) - No serious injuries were reported after a small helicopter crashed while practicing landings Monday afternoon at Flying Cloud Airport in Eden Prairie, Minnesota.
According to Eden Prairie Police, the crash happened at 3:23 p.m. The two people inside the helicopter escaped with minor injuries.
According to the Metropolitan Airport Commission, the occupants of the helicopter were practicing landings in a grassy area at Flying Cloud. One of the landings went badly, and the helicopter flipped onto its side and broke a rotor.