HCMC first hospital to use ResQCPR, a lifesaving CPR device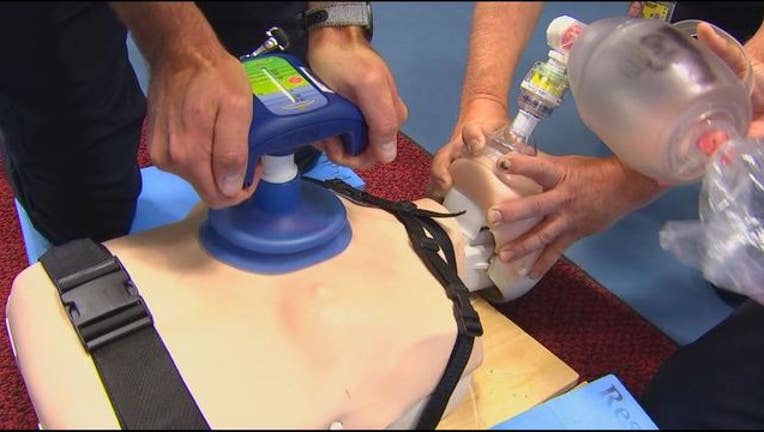 article
(KMSP) - Hennepin County Medical Center is the first hospital in the United States to the ResQCPR System, a CPR device, in its emergency department. 
The system relies on intrathoracic pressure regulation therapy to improve circulation to vital organs. It is the only CPR device approved by the FDA. The system was approved in the spring of 2016 and has been used throughout the country in a pre-hospital setting. In the winter of 2017, HCMC decided to use the device to improve care of cardiac arrest patients.
Dr. Keith Lurie of the University of Minnesota pioneered and developed the system. Dr. Lurie was inspired by a cardiac arrest patient of his who had ultimately been saved by a family member who used a toilet plunger on the victim's chest in place of manual CPR. Dr. Lurie researched the idea for years and finally discovered that the suction pump had to be coupled with a valve that regulates airflow into the lungs. 
The system uses a device that looks like a suction cup that gets attached to the bare chest of a victim. It pumps up and down to the precise rhythm of a built-in metronome. When used with an airlock valve on a breathing bag attached to the victim's mouth, the system works together to pull blood into the heart and pump it back out. Ultimately, when the two devices are used together the devices create an enhanced vacuum in the chest improving blood flow to the heart and brain during cardiac arrest. 
Hennepin EMS and the Minneapolis Fire Department were among the first in the United States to adopt use of the device. They were also part of a large study that showed that survival rates drastically improved with the use of the device.