Gov. Walz signs bill restoring voting rights for 55K felons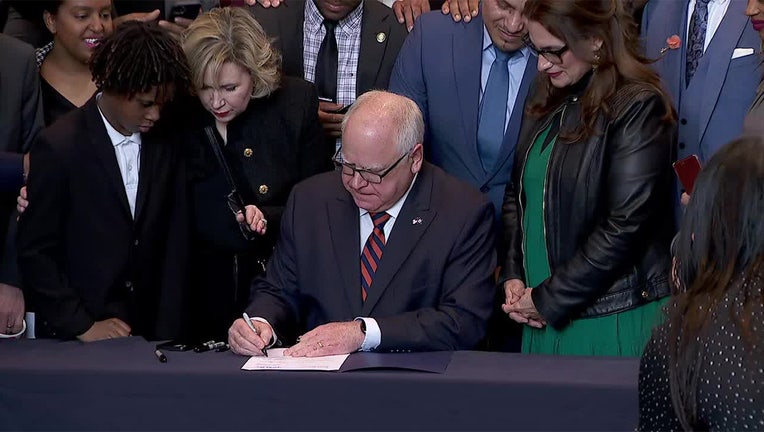 article
ST. PAUL, Minn. (FOX 9) - An estimated 55,000 felons released from prison in Minnesota can soon cast a ballot after Gov. Tim Walz signed a bill into law that expands voting rights.
The previous policy only allowed felons to vote after they completed the entirety of their sentences, which could include years of probation after they have been released from prison.
The "Restore the Vote" grants felons the right to vote after they finish serving their incarceration term and don't have to wait until the probation period is over.
"Minnesotans who have completed time for their offenses and are living, working, and raising families in their communities deserve the right to vote. As a state that consistently ranks among the top three in voter turnout, Minnesota will continue to lead in the fight to protect and expand the right to vote," said Gov. Walz in a statement. 
The bill requires the Minnesota Department of Corrections or judiciary system officials to provide written notice and voter registration application to individuals upon their release from incarceration.