Gov. Dayton threatens veto after education budget deal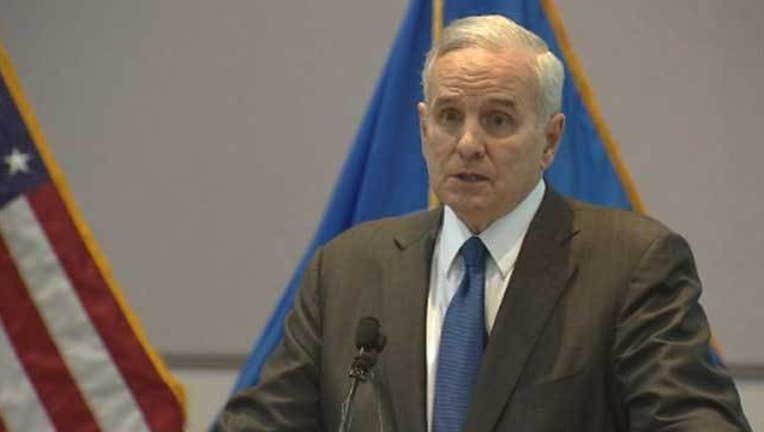 article
Gov. Mark Dayton released a statement Saturday regarding the legislature's E-12 education budget deal and said he won't be signing it. 
The deal reportedly does not include funding for a universal preschool system, which Dayton said needs to be included for him to sign.

Dayton is scheduled to meet with House Speaker Kurt Daudt (R-Crown) and Senate Majority Leader Tom Bakk (DFL-Cook) on Sunday afternoon. If lawmakers can't agree on a budget before the end of the legislative session on Monday night, a special session will have to happen.
Late Saturday night, U.S. Secretary of Education Arne Duncan sent a letter to the chairs of the Minnesota's education conference committee urging legislators to adopt Dayton's preschool proposal.
"Your state is improving faster than most others – and you should take real pride in that. But Minnesota still faces devastating achievement gaps, and to change that, we need to take on opportunity gaps. While achievement gaps are beginning to close in Minnesota, they are not closing anywhere near fast enough. If you are serious about closing the achievement gap in Minnesota, there is no better way to do it than to provide every single child across the state with access to high quality pre-kindergarten," the letter reads, in part.

Full letter: [PDF]