Frey leads in close Minneapolis mayoral race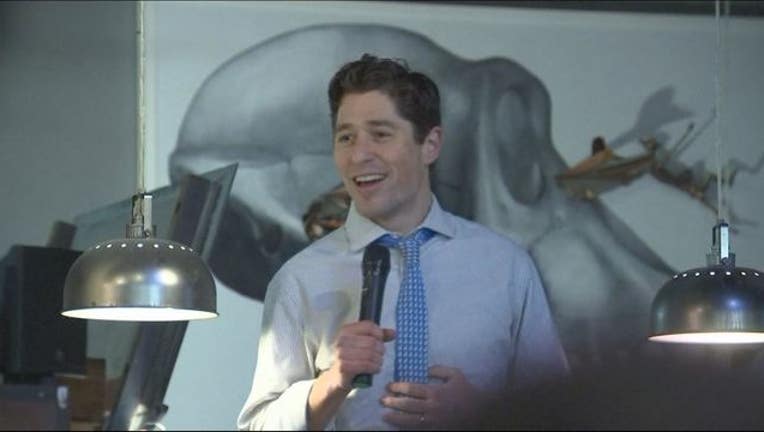 article
MINNEAPOLIS (KMSP) - With all precincts reporting, Jacob Frey leads Minneapolis mayoral candidates with nearly 25 percent of all first-place votes--though without the 50 percent majority Frey and his 15 competitors are potentially looking at days of runoff counts.
Tom Hoch is in second place with just over 19 percent of first-place votes, while incumbent Betsy Hodges is in third with 18 percent. Raymond Dehn stands in fourth place with 17 percent followed by Nekima Levy-Pounds is fifth with 15 percent.
Due to Minneapolis' ranked-choice voting system, however, the person with the most first-place votes on election night may not necessarily win the entire contest.
"I think we're a little bit cautious at this point, but very excited at the same time," Frey said Tuesday evening. "We're not declaring victory at this point. We've got second and third choice votes to count and we'll wait it out."
Despite several setbacks throughout the day, Minneapolis election officials hailed a 43 percent turnout--over 10 percent higher than the last municipal election cycle. The high turnout, along with a higher than expected number of incorrectly filled out forms, created a delay in counting ballots Tuesday evening.
In addition to the mayor's race, the city also elected Andrea Jenkins as Minneapolis' first African-American transgender woman to City Council--with many noting that she stands to become the first black transgender woman to serve in any major U.S. city.
Longtime Council President Barb Johnson is also in danger of being voted out of office after the insurgent candidacy of Phillipe Cunningham picked up 40 percent of the vote--just two percent less than Johnson. Her race against Cunningham, a black transgender man who stands to further diversify the DFL-led city council, will come down to just 700 second- and third-place votes split between the two.