Ford Ranger comeback announced, 6 years after Highland Park plant closure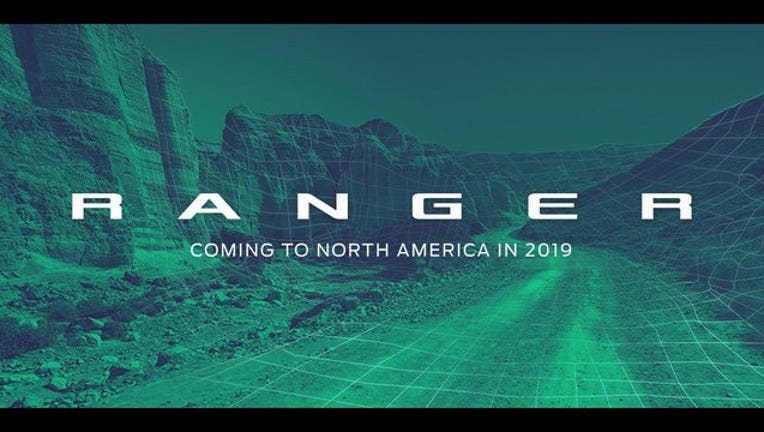 article
ST. PAUL, Minn. (KMSP) - The Ford Ranger is coming back into production in the U.S., with new models of the small pickup set to come off the assembly line in Detroit in 2019. Ford also announced a Bronco comeback, with new models of the SUV launching in 2020.
The officially announcement was made Monday at the Detroit Auto Show, but the news was leaked a few months ago by union workers who will be building the trucks at the Michigan Assembly Plant.
Speaking to the Detroit Free Press about President-elect Donald Trump's criticism of Ford's production plans, UAW plant chairman Bill Johnson revealed the Michigan plant would be replacing the Focus and hybrid C-Max models with the Ranger and Bronco.
"We hate to see the products go to Mexico, but with the Ranger and the Bronco coming to Michigan Assembly that absolutely secures the future for our people a lot more than the Focus does," Johnson said.
Ford later canceled plans to build a $1.6 billion plant in Mexico and is instead investing $700 million into its plant in Flat Rock, Michigan, including the production of electric vehicles and an autonomous vehicles.
Ranger discontinued
The Ranger was last sold in the U.S. in 2011, but an updated version has continued to be sold overseas. The Bronco was discontinued in 1996, two years after O.J. Simpson's infamous police chase through Los Angeles in a white Bronco.
Last Ranger off the line in St. Paul
Ford's Twin Cities Assembly Plant in Highland Park rolled its last Ranger off the line in December 2011. There were about 800 workers at the plant. Roughly 1/3 of those workers planned to relocate to other Ford plants, while other took early retirement.
When Ford announced it would stop production of the Ranger, sales were up double digits. Then Gov. Tim Pawlenty and St. Paul Mayor Chris Coleman even traveled to Dearborn, Michigan to plead their case to executives at Ford. But in the end, it wouldn't be enough to save Minnesota jobs.
The Ford plant had been a Highland Park fixture for almost 90 years, starting with the Model T. In its earlier years, the plant defined the neighborhood, spurring blocks and blocks of small houses for local assembly workers and their families, and even the local Little League baseball field.
The former assembly plant is now a vacant 135-acre plot along the Mississippi River. Plans to redevelop the site into a mixed residential-commercial zone with green spaces and transit access are moving forward.