Wood From The Hood has gone out on a limb to reclaim urban wood for 15 years
MINNEAPOLIS (FOX 9) - In an industrial building in South Minneapolis, an unconventional lumberyard is going against the grain.
"It's a beautiful thing. I love wood. I think everybody does, you know. Wood talks to me," said Wood From The Hood owner Rick Siewert.
Every year, Wood From The Hood reclaims about a thousand trees from neighborhoods, usually within 10 miles of their business, that had to be removed because of disease, construction, or safety issues.
The salvaged urban wood is then turned into everything from tables, flooring, and molding to growth charts, cribbage boards, and picture frames, going from downed trees to works of art.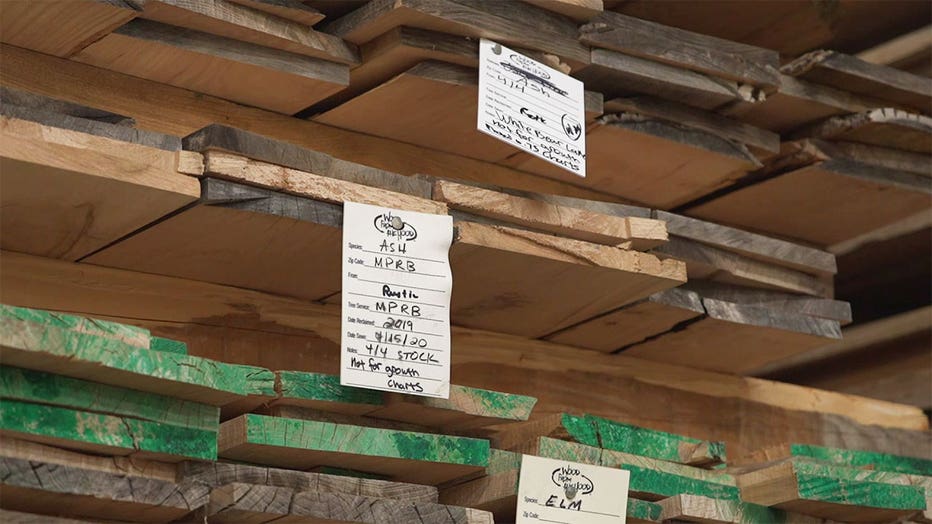 "The trees come from cities. It comes from tree services. A lot of times individuals will hear about us and are having a tree removed and they'll make sure that it comes to us through their tree service. We work with the Minneapolis Park Board, Edina Public Works," said Siewert.
"The wood that doesn't come to us will either be turned into wood chips and used as mulch around trees. Sometimes it's burned over at the St Paul District Energy Plant. So it's really not landfilled anymore, but it's typically chipped up somehow and used somewhere for bedding or whatever."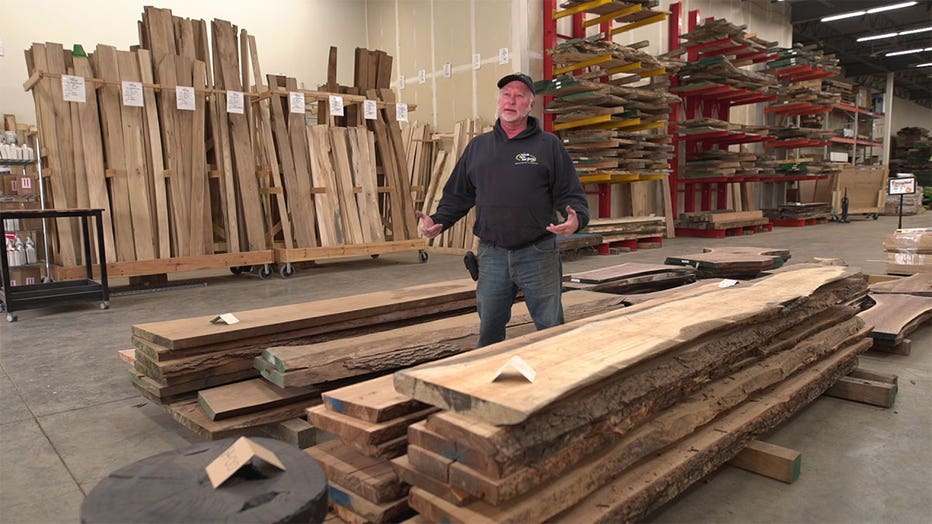 Siewart says each tree is individually tracked through the manufacturing process and many of Wood From The Hood's products include a label on the back with the zip code, city, and species of tree it came from, so buyers know its roots are close to home.
"I mean everybody loves a really good story and everyone loves wood. So what better than to put wood and the story together and, you know, just make it even better yet," said Siewert. Siewart says his business also helps the environment.
"We never thought it would be as big as it actually is. It's turned out to be a really good thing for us, you know. It's using a lot of wood and it's keeping us on our toes. People love it," said Siewert.