Flood Run opens the official riding season for Minnesota motorcyclists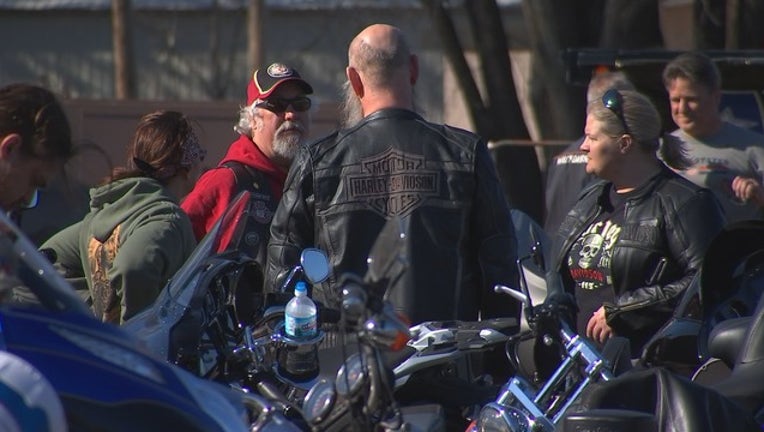 article
(FOX 9) - It's officially riding season in Minnesota after thousands of motorcyclists participated in Saturday's Spring Flood Run.
Bikers rode the route between the Twin Cities and Winona along the Mississippi and St. Croix rivers.
The ride benefits Gillette Children's Specialty Healthcare.
The weather was nearly perfect the riders who spent the day on the roads, but also back at the bars.
"Well, this is about the last stop I think for the day for us, but we've been riding all day," said Frank Golis, a rider. "Went up the Minnesota side and came back down the Wisconsin side and thought we'd stop one more time and end the day here. This is one of the biggest turnouts I've seen. I'm not sure why. I guess people are just tired of being cooped up with the winter we had, beautiful day like today. But this has been an unbelievable day."
The event also serves a safety purpose, helping to remind all motorists of the importance of being alert and cautious when driving around bikers.
"Riders and other motorists need to work together and share the road to prevent deadly crashes," says Lt. Gordon Shank, Minnesota State Patrol. "Taking small steps like putting on your helmet and protective gear or looking twice for motorcyclists before pulling out into an intersection could save another person's life, or your own."
The Minnesota Department of Public Safety Motorcycle Safety Center (DPS-MMSC) offers these safety tips for motorists and motorcyclists:
Motorists:
Watch for motorcycles. Speed and distance is difficult to judge due to their smaller size.
Always look twice before entering a roadway or changing lanes.
Give riders room and check blind spots before changing lanes or making a turn.
Pay attention and drive at safe speeds.
Riders:
Be prepared for inattentive drivers by staying focused on riding and keeping your speed in check.
Wear the gear. Motorcyclists should wear a DOT-approved helmet and brightly colored protective gear for visibility and protection.
Don't drink and ride. One-third of all motorcycle fatalities involve impaired riders.
Take a training course. Training is underway at most MMSC training sites. Visit motorcyclesafety.org for information.