Fight over seasonal dock in Shorewood heads to Minnesota Supreme Court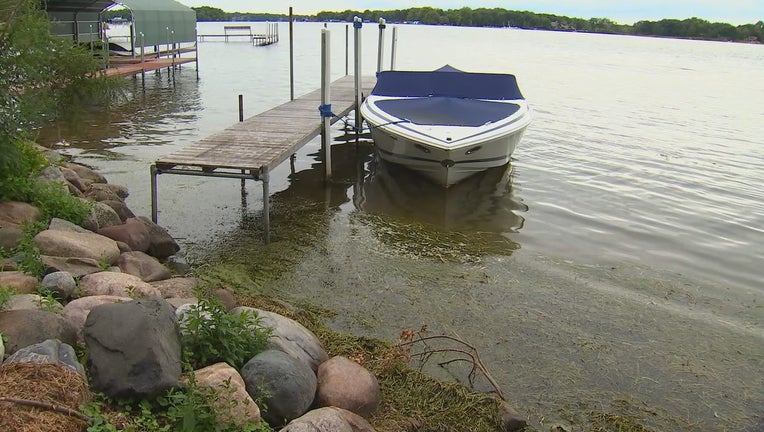 SHOREWOOD, Minn. (FOX 9) - A fight over a seasonal dock on Lake Minnetonka is heading all the way to the Minnesota Supreme Court.
Justices heard oral arguments in the state of Minnesota v. Guy Sanschagrin Tuesday.
The city of Shorewood charged Sanschagrin with installing a dock in violation of city code in 2017 and again in 2018. The city claiming it is illegal to have a dock on an empty lot.
Sanschagrin appealed the decision, citing ordinance language which specifies permanent or floating docks as violations. His dock is seasonal.
"After we appealed, the city withdrew its citation, re-wrote the code to address the issues in our appeal, and then the next year cited us using the new code," said Sanschagrin.
The defendant argues that because the city didn't respond to their appeal within the state mandated 60 days, it indicated they accepted their appeal.
"When we bought the property, we were excited and we were going to make a nice area for everyone to enjoy and instead we're spending thousands of dollars on legal fees," said Sanschagrin.
The city told Fox 9 it would withhold comment until a decision is made in the case, but in court filings it says a neighbor filed a complaint about the dock prompting the citation.
Sanschagrin provided public records showing the city has spent more than $25,000 in tax payer dollars to fight the dock. He also shared satellite photos of more than 25 other properties in the city that have docks and no structures.
"We were very cooperative in dealing with the city," he said. "We reached out. They were just bent on imposing their will on us."
He says he's let it go this far out of principle. The whole ordeal even prompted him to run for mayor.
"I see an issue with the city, the way it's run," said Sanschagrin. "It's not just this one issue, it's a lack of focus on serving citizens."
A Minnesota Supreme Court decision will be made in about a month.