State Patrol investigating fatal crash on Highway 23 in Stearns County
MUNSON TOWNSHIP, Minn. (FOX 9) - The Minnesota State Patrol is investigating a fatal two-vehicle crash on Highway 23 in Stearns County Thursday morning. 
The crash report indicates two cars were headed northbound on Highway 23 near 246th Avenue in Munson Township at 6:35 a.m. when the driver of a pickup truck rear-ended a sedan. 
The pickup truck driver, a 68-year-old man from New London, suffered non-life threatening injuries and was transported to an area hospital. 
The sedan was occupied by a 35-year-old driver from Fort Ripley and a 22-year-old passenger from Little Falls. The state patrol said they are investigating this as a fatal crash but did not identify the victim or indicate if any other injuries were reported. 
The initial report indicates the fatal crash involved an unbelted or unrestrained occupant. The road conditions were listed as dry at the time of the crash.
This is a developing story.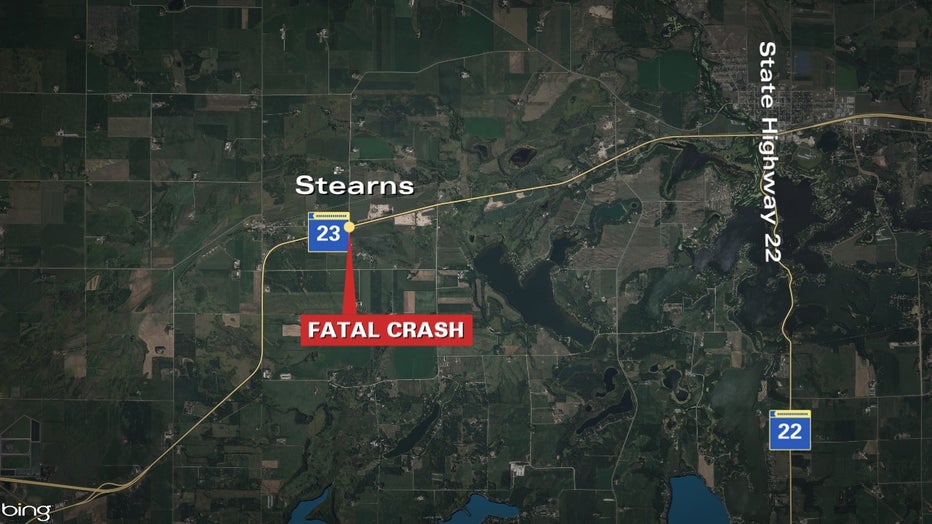 The Minnesota State Patrol is investigating a fatal two-vehicle crash on Highway 23 in Stearns County Thursday morning.  (FOX 9)