Facebook video appears to show man brandishing real gun at pair of teens with Nerf guns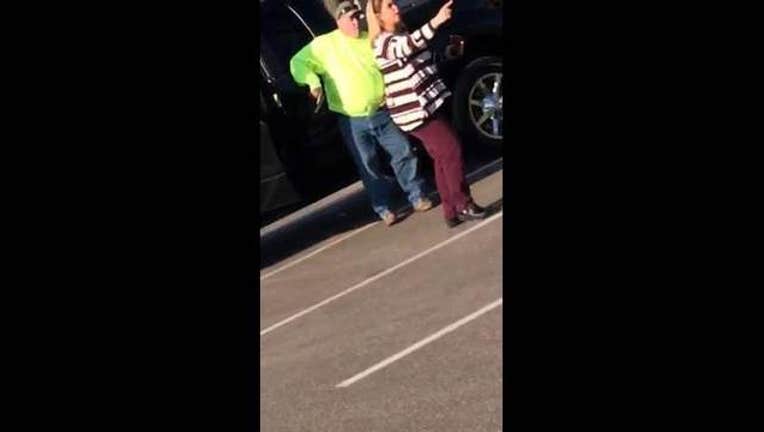 article
EDINA, Minn. (KMSP) - A Facebook video which appears to show a man brandishing a real gun at a pair of teenagers with Nerf guns in an Edina Wendy's parking lot  is circulating online.
Edina police tell Fox 9 they are investigating the incident, though no arrests have been made. 
The video, posted April 12, allegedly shows the aftermath of an argument in which a man and a woman confronted two black teens with toy guns, and begins with the woman stepping in between one of the boys and the man.
"I wouldn't do it," she says repeatedly, pointing her finger at the boy.
The man pulls out what appears to be a real handgun and cocks it before the woman tells him to put it away. 
"I asked you to stop playing in the store," the woman says. "I was respectful. I said, 'Please stop.'"
The teens then accuse the man of making racially charged statements before the video ends. 
A police spokesperson said the Edina Police Department will be releasing more information about the incident in the "next few days."