Eugene Boos's latest mugshot reflects injuries suffered during Fridley standoff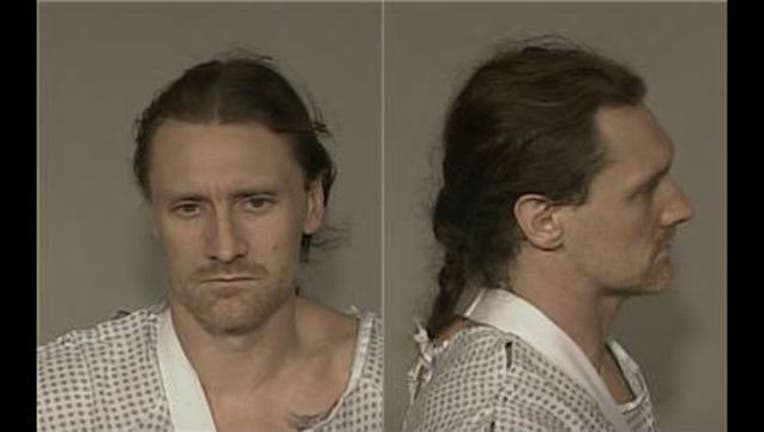 article
Last Tuesday, the Fox 9 newsroom was on the phone with Eugene Boos when he was shot in the hand by a police officer during a standoff in a Fridley apartment building.
Hours later, Boos was wheeled out of the building on a stretcher and taken into custody. His first stop was a hospital, where he was treated for his injuries.
See also: Officer shot Eugene Boos, Fridley standoff suspect, because he appeared to have gun
Boos was then taken to Anoka County Jail, where he remains without bail. His latest mugshot, visible at the top of this post, shows Boos's arm in a sling, presumably as a result of the injuries he suffered during the standoff.
Charges against Boos in connection with the standoff have yet to be filed.