Driver charged in deadly crash with Girl Scout troop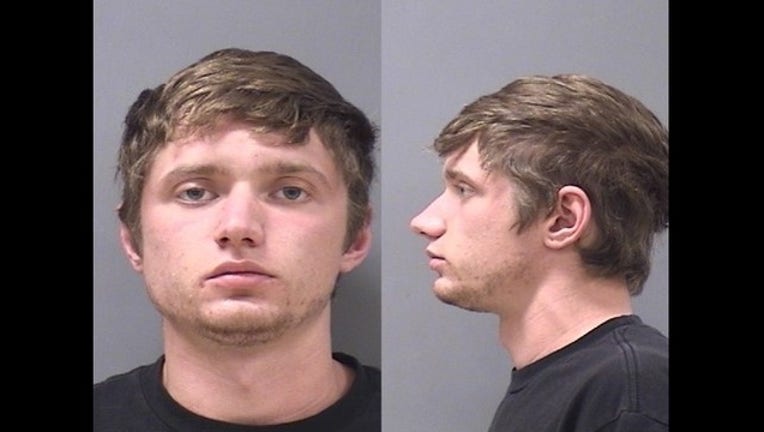 LAKE HALLIE, Wis. (KMSP) - The driver involved in a deadly hit-and-run crash with a Girl Scout troop that was picking up trash on the side of the road in Wisconsin Saturday is now facing charges, including homicide. 
Colten Treu, 21, of Chippewa Falls is charged with four counts of homicide by intoxicated use of a vehicle while having a prior intoxicant-related conviction, four counts of hit-and-run resulting in death, one count of hit-and-run resulting in great bodily harm, one count of felony bail jumping and one count of intentional abuse of a hazardous substance. 
On Saturday morning, a Girl Scout troop of seven girls and five adult volunteers were participating in a highway cleanup project on County Road P. They were all wearing highly visible safety vests and were in the ditch on the west side of the road just south of the Highway 29 overpass bridge when a pickup truck allegedly driven by Treu left the road and crashed into the ditch, striking the group. 
Three scouts and one volunteer were killed in the crash. They have been identified as Jayna Kelley, 9, of Lake Hallie, Autumn Helgeson, 10, of Lake Hallie and Haylee Hinkle, 10, of Lafayette. Hinkle's mother, Sara Jo Schneider, 32, was also killed. 
Two other scouts were injured. One of them was airlifted to a nearby hospital, but was in stable condition as of Monday afternoon. 
Treu fled the scene, but turned himself later Saturday, according to the Lake Hallie Police Department. His passenger in the vehicle also turned himself in. Both men made statements to police in which they admitted to "huffing" chemicals prior to the accident. 
FOX 9 INVESTIGATORS: The perils of compressed air
According to the charges, deputies followed the fluid trail to a home in Chippewa Falls, which belonged to Treu and another man. They executed a search warrant at the home and located a black Ford F-150. The pickup truck had significant front-end damage.
In an interview with law enforcement, Treu admitted to driving the pickup and hitting people in the ditch. He said he and his passenger were huffing Dustoff, a computer keyboard cleaner, while they were driving. Treu said he only took two short "huffs" prior to the crash. 
Treu said he did not pass out, but he did lose controlling of the vehicle and fishtailed after his passenger grabbed the steering wheel from him. He said he saw people in the ditch wearing highly visible reflective vests. 
Treu's passenger told police the pair was huffing the air duster while they were driving. He said they were driving down County Road P when Treu "looked out of it" and the pickup started crossing the centerline of the road. He reportedly grabbed the steering wheel and brought them back to their side of the road, but Treu yelled at him for touching the steering wheel. Treu crossed the centerline again and went into the ditch.
Following the crash, Treu said he drove to his house in Chippewa Falls. 
Treu was previously found guilty of drunk driving in 2014. In October 2018, he was placed on bond on a felony charge of methamphetamine possession. According to the terms of the bond, he was not to commit any crime.