Dozens rally in St. Paul to support law enforcement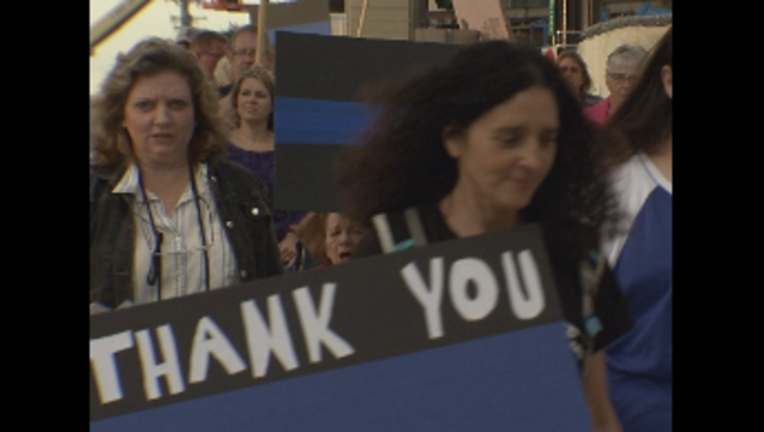 article
ST. PAUL, Minn. (KMSP) - A rally of a different kind took over the streets of St. Paul Saturday evening, as dozens showed their support for the men and women in blue.
People marched down the streets to the state capitol showing their support for law enforcement.
The event was part of the national "Thank a Police Officer" Day.
More than 50 people carried signs supporting officers and a few St. Paul police officers also stopped by the event.
The march was followed by a candlelight vigil for officers killed in the line of duty.
Organizers of the St. Paul event say police have gotten a bad rap over the past few months and it's important to have the public's respect.
"I'd say that 99.9% of officers are good people. They're here because they care, they're here because they truly want to help the community and I think re-educating people is where we need to go, that's our next step," said Jessica Knutson, president of the non-profit Backing the Blue line group.
In the past year, there has been increased attention on police and what some say is excessive use of force.  
The event began three years ago by pro-police groups.