'Deep fakes' law will make image-altering distribution illegal without consent in Minnesota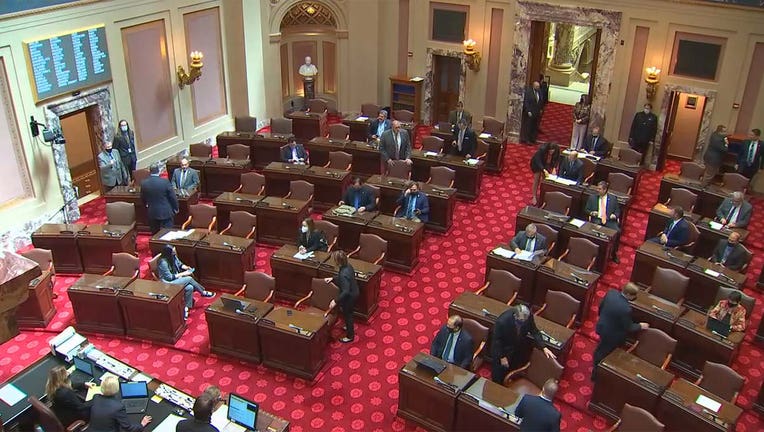 article
ST. PAUL, Minn. (FOX 9) - Looking to curb the abuse of new image-altering technology, Minnesota lawmakers are poised to pass a law that would outlaw "deep fake" usage without the consent of the person portrayed.
In an effort to quell both misinformation and harassment, a new law would establish civil action and criminal penalty for the "nonconsensual dissemination of video and images that are altered to appear to depict a person as being naked or engaging in a sexual act" when the person was not actually naked or engaging in the conduct.
"These technologies make it possible to create highly realistic, yet completely false images of people doing things that never actually happened, which has serious implications for free speech and the integrity of our elections," said Rep. Zack Stephenson (DFL-Anoka), the sponsor of H.F. 1370, which passed the House Floor with its companion S.F. 1394 on Thursday. "In many cases the victim is only aware the content exists once it has been widely shared online. Increasing sophistication of these technologies is becoming easier to create convincing fake news designed to manipulate public opinion, undermining the integrity of our democratic process. This issue is a serious and growing concern that demands immediate action." 
Rep. Stephenson then informed members of the House Floor that his speech had been written for him after a one-sentence prompt in ChatGPT by his assistant – illustrating the capabilities of AI technology.
The unexpected move drew laughter across the aisle, and Stephenson was later congratulated for giving his "best speech of the session."
The statute closely resembles Minnesota's "revenge porn" laws that address the nonconsensual dissemination of private sexual images in sections 604.31 and 617.261, according to House Research.
In addition to pornographic material, it would also establish penalties for deep fake material that depicts the speech or conduct of a person who did not engage in it within 90 days of an election that is circulated with the intent to influence the election.
The law also clarifies that consent to creating a deep fake is not a defense to its distribution without permission.
Following its approval by Gov. Tim Walz, a potential lawsuit plaintiff can now potentially recover damages equal to any profit made from distributing the deep fake a civil penalty of up to $10,000, plus attorney fees. 
It also authorizes a court to issue an injunction or restraining order and impose a civil fine for a violation of the order of up to $1,000 each day.