Classmates remember Rogers students killed trying to buy sneakers
ROGERS, Minn. (FOX 9) - High school graduation season is a special time of year, with ceremonies, parties, and big dreams for the future. However, some schools are missing some bright, young faces at graduation.
This painful reality is especially felt at Rogers High School. Last November, Yaseen Johnson, a member of the senior class, was tragically shot and killed while trying to buy a pair of shoes. His friends and classmates are determined to ensure that Yaseen's memory continues to live on and Yaseen will never be forgotten.
"He's really not coming back. But we have to keep his name alive because he was such an amazing person, and he didn't deserve to die like the way he did at al;," said Nadia Abraham, a friend of Yaseen Johnson and a member of the class of 2023.
Nadia and Yaseen were classmates in Coon Rapids before he transferred to Rogers High School.
"Look, he's just smiling. And all these pictures, like, you just see, like, the beautiful soul he had." Nadia recently designed a photo collage to make sure Yaseen was there with her when she received her diploma last weekend.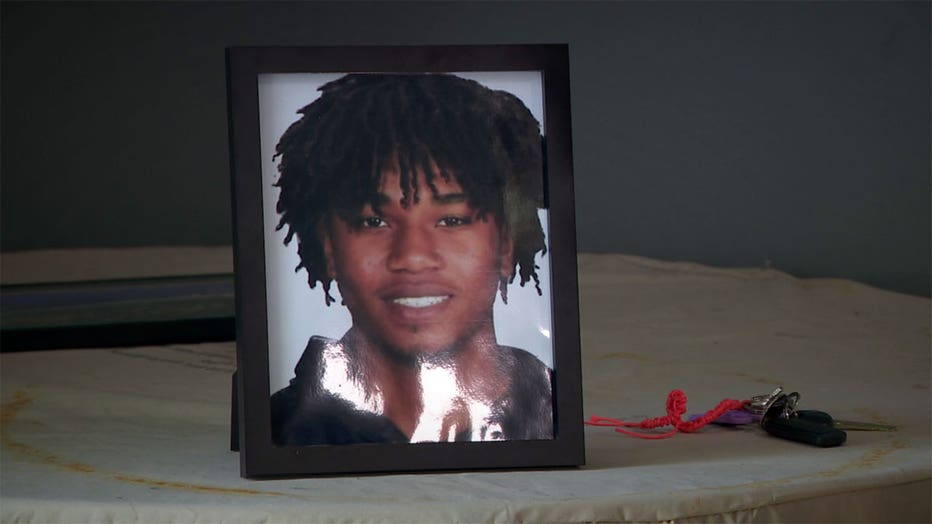 "I held him up high. I like, I made sure like everyone in there saw his picture. Like all my classmates were yelling, 'Yeah, he walked.' He deserved to. He did his 13 years of school regardless. So, he deserves a diploma," she said after her graduation ceremony.
This sentiment was shared by everyone in Yaseen's close-knit circle, all touched by the young man with an incredibly bright future.
"I cry like, at the most random times, honestly, because I just think of all the moments we had together," said Phillip Outland, another friend of Yaseen, who met him in the 6th grade.
"I introduced our parents, and he became my cousin. Later on to me, he became my brother. So, he used to always walk with me. He'd always walk me home, talk and all that. He's just my best friend," Phillip added, explaining his deep bond with Yaseen.
Unfortunately, Yaseen was taken from his friends and loved ones last November, seven months before he would have walked across the stage in his cap and gown at Rogers. He was shot and killed in what authorities have described as a robbery set-up, when he thought he was meeting up to buy a pair of high-end kicks in a Plymouth apartment complex parking lot, and the seller opened fire.
"It is really hard. And I just can't believe that somebody will just do that to him. Maybe there is, I feel like I want to be with him, but I know I have other kids… It's just it's not fair," said Thelma Gaye, Yaseen's mother.
"I've lost a part of me that I will never gain back. And I love him and I miss him every day," Yaseen's cousin, Artlyn Zakama added.
Yaseen's mother also said her son was interested in joining the military and then pursuing a career in nursing, following in the footsteps of a close, dear aunt. She expressed her gratitude for how the class of 2023 has held her family close, saying "I just can't believe it. I mean, I see these kids, they still come here to see me, even though he's gone. And I don't know how many people get that opportunity or that chance, but I'm so grateful."
"Everything I do basically is just for Yaseen," Nadia added.
Yaseen's life, and the senseless manner in which it was taken, has changed her own trajectory. She's headed off to George Mason University in Virginia to study political science, with her mind set on law-making someday.
"I believe that this country needs to have better gun control policies. And the fact that youth are just dying every day is insane. Like, there's just no way that a 17-year-old boy should not be able to walk across the stage," Nadia concluded.