Charges: Woman carjacked while unloading kids in Whittier driveway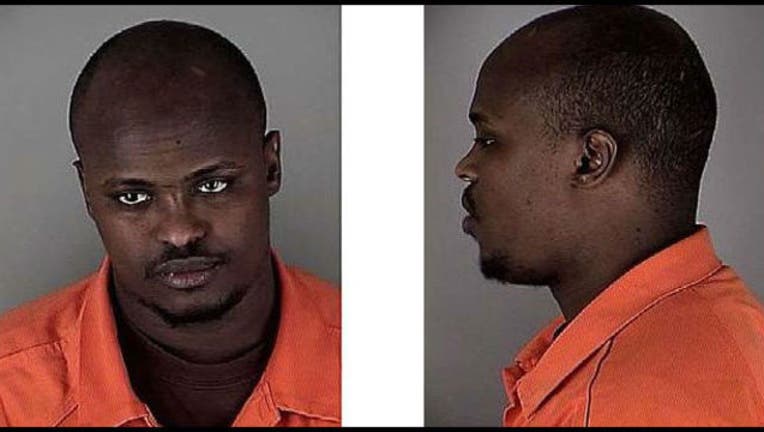 article
Osman Bashir has been charged with kidnapping and robbery for allegedly carjacking a woman who was trying to unload kids from a vehicle parked in a driveway on the 2800 block of Harriet Avenue South in Whittier.
The incident occurred Monday, when a woman pulled into the driveway to drop off her daughter and another 2-year-old, who was seated in a child's seat in the backseat.
According to the criminal complaint, before the woman pulled into the driveway, she noticed a vehicle stopped in the middle of Harriet. After she pulled in and began unloading her 3-year-old from the rear passenger seat, she noticed the driver of the vehicle stopped on Harriet, later identified as Bashir, approaching her car on the driver's side.
Bashir allegedly opened the rear driver's door and began to remove the 2-year-old from the car seat, at which point the woman reached across the car to try and stop him.
At that point, the 2-year-old's mother, who lives at the Harriet address and was watching from the driveway, tried to stop Bashir from laying hands on her child.
The complaint explains what allegedly happened next:
[The 2-year-old's mother] confronted [Bashir] and attempted to take the child from him. [Bashir] dropped [the child] and grabbed [the mother] by the hair. They struggled briefly.
Bashir then allegedly hopped in the car and drove away. The 2-year-old's mom followed him in her own vehicle while calling police, who converged on the area. But before cops could get there, Bashir stopped the vehicle at the intersection of 28th Street West and Pleasant Avenue South, got out, and threw a cell phone at the car of the woman trailing him.
Police arrived before he could get away from the intersection, however. Bashir allegedly resisted arrested "and police forcibly detained him," the complaint says.
Bashir has a lengthy rap sheet, including priors for theft, disorderly conduct, giving police false information, DWI, public urination, fifth degree assault, domestic abuse, burglary, and stalking, among others.