Charges: Man crawled into woman's bathroom stall on MCTC campus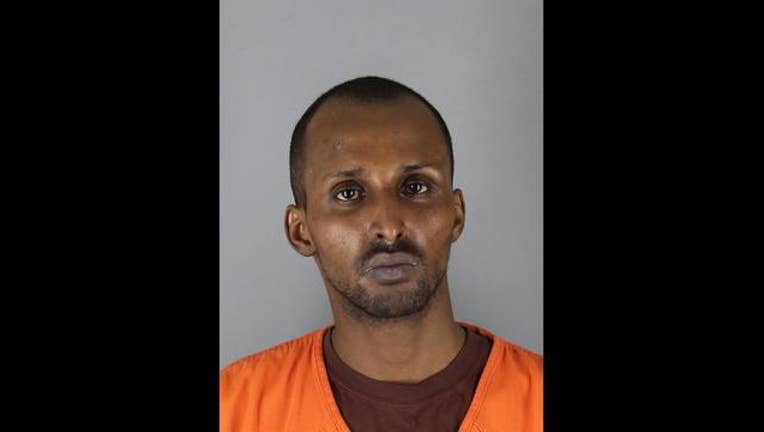 article
MINNEAPOLIS (KMSP) - A 32-year-old Bloomington man is facing multiple charges after he reportedly hid in a women's bathroom at Minneapolis Community and Technical College, then crawled into a stall in an attempt to sexually assault a woman.
Asad Abu Mohamed of Bloomington is charged with third degree criminal sexual conduct, making terroristic threats and fourth degree assault of a school official.
An MCTC official told Fox 9, the incident happened just after 1 p.m. Friday on the second floor of the campus' Technology building.
According to the criminal complaint, when Minneapolis police responded to MCTC, they found people comforting a woman, while MCTC security officers were detaining a handcuffed Mohamed.
After speaking with the woman, police learned she had gone into the women's restroom, which had two stalls. She attempted to go into the larger handicap-accessible stall, but found it was locked, so she went into the smaller stall. While in the stall with her pants down, Mohamed crawled into her stall from the handicap-accessible stall.
The woman immediately began kicking and screaming at Mohamed. She told police, he covered her mouth and told her he would kill her. The woman continued screaming and struggling with Mohammed. In the struggle, he ripped out her earring and pulled her hair. The woman told police she was convinced he was going to rape her.
Bystanders nearby heard her screams and came to help. They found Mohamed choking the woman with one hand and smoking a glass pipe with his other hand. The woman was screaming and hitting Mohamed while her pants and underwear were down around her knees.
MCTC security officers arrived soon after. One of the security officers used pepper spray on Mohamed when he resisted those who were trying to restrain him. Mohamed "swatted" at security, apparently attempting to cut them with the jagged glass pipe. The security officers managed to handcuff Mohamed before police arrived. The MCTC security supervisor received minor injuries in the struggle.
When Minneapolis police arrived to take Mohamed into custody, an officer pat-frisked him for weapons. Mohamed told the officer to "f--- off" and "I'll rape you too."
During the investigation, Crime Lab officials found the toilet seat in the handicap-accessible stall was covered in muddy shoe prints, showing Mohamed apparently stood on the toilet seat while waiting for a victim to enter the next stall.
Mohamed has been charged with indecent exposure twice before, but the charges were dismissed due to "mental deficiency." He was civilly committed twice in 2016.
Due to his history, the charges say, "the State does not believe any form of conditional release is sufficient to protect the public from [Mohamed.]"
Mohamed is in custody at Hennepin County Jail.