Charges: Guitar Center robber's true identity revealed after he wets himself in squad car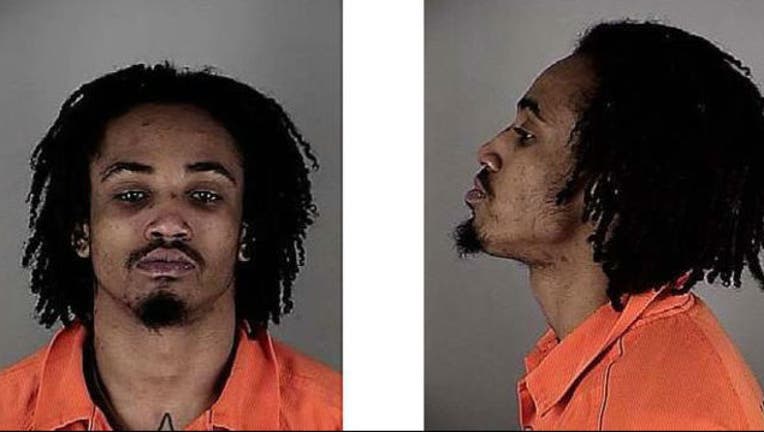 article
At 2:40 p.m. last Saturday, a suspect later identified as Eddie Dee Loyd Jr. allegedly stormed out of the Maple Grove Guitar Center with two guitars. He hadn't paid for either of them.
Loyd Jr., 23, loaded both the guitars and himself into the back seat of a white Dodge Charger with stripes running along the side. A juvenile then drove the Charger out of the parking lot at a high rate of speed.
But the Charger didn't get away before employees jotted down the license plate number, which they passed along to authorities. A 90-miles-per-hour chase down Elm Creek Boulevard that involved the suspects' vehicle blowing through numerous red lights ensued.
Finally, in Champlin, the juvenile driver lost control of the vehicle and crashed into a tree. Both suspects were taken into custody, uninjured.
The complaint says Loyd Jr. initially gave officers a false name and said he's about six years younger than he actually is. But the chain of events that resulted in his true identity being revealed began when Loyd Jr. wet his pants in the squad car.
From the complaint.
[Loyd Jr.] had wet his pants when he was in the squad car. When his clothing was removed to give him clean clothes, officers observed the name Eddie Loyd tattooed on his chest. Officers also found a Minnesota ID in his pockets bearing the name Eddie D. Loyd.
Loyd Jr. was subsequently booked into Hennepin County Jail under his true name. Meanwhile, officers retrieved three Martin Guitars from the car that together are worth $4,697.
Loyd Jr. has been charged with felony theft and a misdemeanor count of giving officers a false name. He remains in custody as this is published. His criminal record includes priors for DWI, theft, and damaging property, among others.