Charges: Churchgoers foil St. Paul Cathedral arson attempt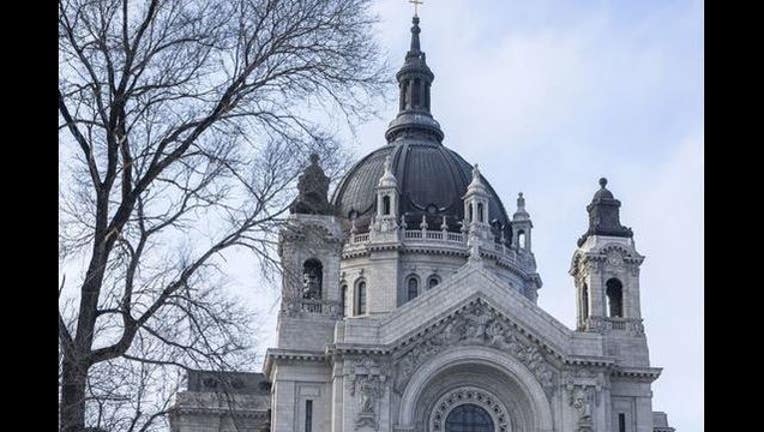 ST. PAUL, Minn. (KMSP) - A Twin Cities man previously convicted of terroristic threats was charged with arson after allegedly attempting to start a fire inside the St. Paul Cathedral on Saturday. The fire prompted an evacuation of the building.
Police arrived at the Cathedral around 11 a.m. to find 28-year-old Dominic Segura being held down by two other individuals. Witnesses told officers they saw him lighting paper on fire and stuffing it into a vent in the floor. The two witnesses put out the fire while Segura reportedly yelled, "I'll shoot you all."
He told police later that he was there to pray and took to lighting his own candle because he didn't have any money.
The bomb squad was called to determine whether any items in his backpack were explosive devices, only finding a series of books, a computer hard drive, a lighter and a bottle of fluid, according to the complaint.
The church did not have any other visible fire damage.
If convicted on charges of first degree arson and threats of violence, Segura faces 10 years in prison and up to $17,500 in fines.