Bystander killed in Minneapolis hit-and-run crash involving stolen minivan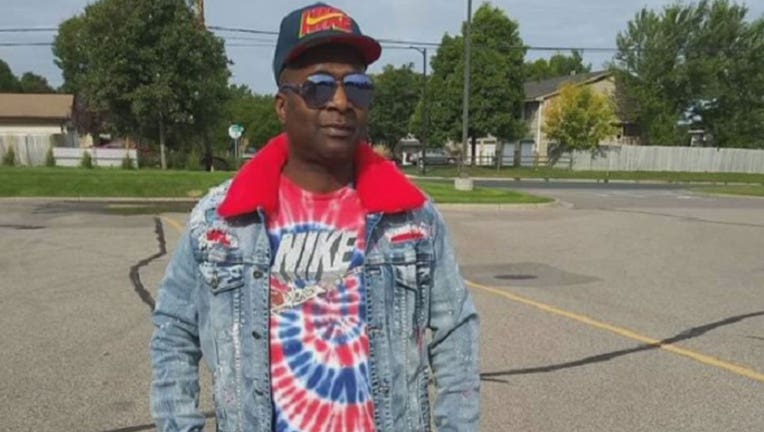 MINNEAPOLIS (FOX 9) - Minneapolis police are searching for a suspect who was driving a vehicle involved in a deadly hit-and-run early Thursday morning. 
Around 1:22 a.m., Minneapolis Police and Fire responded to a deadly crash on the 4600 block of Lyndale Avenue North, according to Minneapolis Police Department spokesperson John Elder. When they arrived, officers found a minivan had crashed head-on with a semi-truck.
Paramedics were called to the scene and located a man suffering from "obvious trauma," according to police. Paramedics pronounced him dead at the scene. 
After police spoke to numerous people at the scene, they believe the driver of the minivan, which was stolen from Anoka County, had been driving erratically and speeding, swerved and struck the victim who was standing outside at the time of the incident. 
The minivan then continued south on Lyndale Avenue and collided with the semi-truck driving north. It is unknown if the driver of the semi-truck was injured. 
The driver of the minivan fled on foot. Someone who pulled up to the scene took a passenger in the minivan to the hospital. Their condition is unknown at this time. 
Thursday afternoon, a memorial was set up to honor the victim, who friends tell us was 51-year-old Sean Gist, who went by "Gino." Balloons and flowers mark the spot where Gist lost his life.
"All of the sudden, we were just hanging out and out of nowhere my boy just get hit by a van," said friend Larnell Rhea.
Friends remember Gist as a "fun, outgoing guy" and the death had Rhea reflecting on the past and changing his outlook on the future.
"It just lets you know that you have to enjoy all your precious moments that you have with people if you mad at them make it right," concluded Rhea.
The suspect is not currently in custody.  The incident remains under investigation.