Bryce Borca's family marks 1 year since his disappearance with heartfelt message
EAGAN, Minn. (FOX 9) - Bryce Borca's family is reflecting on the year that's passed without him in a heartfelt statement. 
Borca went missing after leaving a Halloween party around 2 a.m. on Oct. 30, 2022. Police tracked his phone to a wooded area along the Minnesota River in Eagan before his phone's battery died. A massive search ensued for the then 23-year-old, with hundreds of volunteers and law enforcement officials covering over 1,000 acres of land. 
"It's been one year since we lost our sweet Bryce. One year. Some days it feels like 10 years and other days it feels like 10 weeks. It's strange how the mind works," Borca's family said in their statement. 
"We never thought we would be celebrating the life of a child before our own. Then the unimaginable happens and life changes forever," the statement continues. "Losing a child is the hardest loss there is. The pain never retreats. At times, it might dull for an hour or two, but the hole in our hearts will be there forever. It is our hope that someday that hole becomes less jagged." 
The Eagan Police Department says it continues to work alongside Borca's family to bring him home.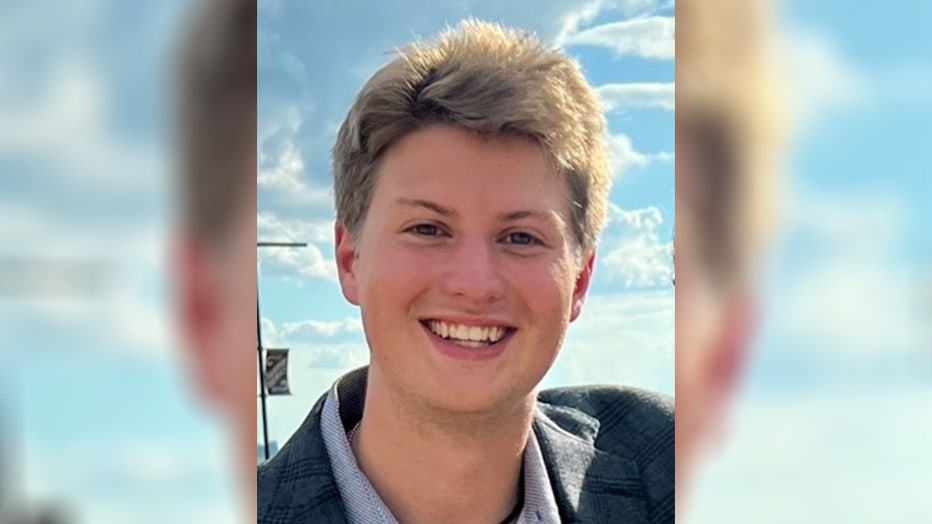 Bryce Borca, 23, was last seen on Oct. 30, 2022 after leaving a friends house in Eagan. (Credit Eagan Police Department)
"With the assistance of 28 different organizations, approximately 15 different public safety agencies, and the help of over 500 volunteers, we've been able to search 1,500 acres which has included specialized teams with K9's, drone, and sonar technology," police said in a statement on social media. 
"The search has now expanded to an area with challenging terrain, which involves navigating 14-foot-high grass, cattails and marsh," police continued. "We would like to thank the volunteers and community members that have offered their support, as we remain committed to finding Bryce."
Back in January, the family offered a $30,000 reward to anyone with information leading to Borca's location. 
Even though the Borca family has had a hard year, they say some light has come from the darkness. They have been able to reconnect with old friends, get closer with Borca's friends and teachers, and make lifelong friends with people who experienced losing a child as they did.
"We have deep love and appreciation for our family and closest friends and couldn't have made it through the last year without them. Thank you. We love you all," the family's statement continued. 
The Borca family also thanked the Eagan Police Department, county and state authorities, and the volunteers who have worked to try to find Borca. 
The Borca family has a website, brycesblessings.org, that provides support for other families dealing with the loss of a child. 
"We pray and hope that another year will not go by without answers. We love you Bryce today and forever," the Borca family concluded in their statement.