Arrest in connection to nationwide Jewish community center threats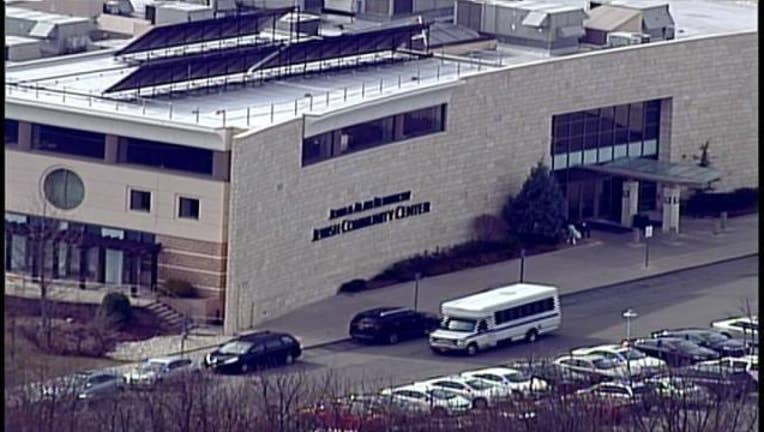 Federal authorities have arrested and charged a man suspected of carrying a series of threats against Jewish community centers, schools and other organizations across the country. Juan Thompson was arrested in St. Louis, Missouri on Friday morning and is expected to appear in court.
Based on the FBI's investigation, Thompson appears to have made at least 8 of the 100 JCC threats reported since January. According to the charged, the threats carried out by Thompson appear to have begun shortly after a romantic relationship with "Victim 1" ended, at which point he allegedly sent defamatory emails and faxes to Victim 1's employer, made false reports of criminal activity by Victim 1 and sent JCC threats in Victim 1's name.
In January and February 2017, Thompson allegedly made at least 8 JCC threats as part of his of harassment of Victim 1. On Feb. 21, the Anti-Defamation League received an emailed threat at their midtown Manhattan office, which indicated that "[Victim 1's name and birthdate] is behind the bomb threats against jews. She lives in nyc and is making more bomb threats tomorrow." The next day, the ADL received a phone call claiming that explosive material had been placed in the ADL's midtown Manhattan office.

Some of Thompson's JCC threats appear to have been made in his own name, as part of an effort to claim that Victim 1 was trying to frame him. On Feb. 7, a JCC in Manhattan received an emailed bomb threat from an anonymous email account, which stated: "Juan Thompson put two bombs in the office of the Jewish center today. He wants to create Jewish newtown tomorrow," referring to the December 2012 school shooting in Newtown, Connecticut.
Also in February, a Twitter account that appears to be used by Thompson was used to accuse Victim 1 of carrying out the JCC threats and claim that Victim 1 was trying to frame him for her crimes. On Feb. 24, the Twitter account posted: "[s]he [Victim-1], though I can't prove it, even sent a bomb threat in my name to a Jewish center, which was odd given her antisemitic statements. I got a visit from the FBI. So now I'm battling the racist FBI and this vile, evil, racist white woman."
On Feb. 26, the Twitter account posted "The hatred of Jews goes across all demos. Ask NYC's [Victim-1's employer]. They employ a filthy anti-Semite in [Victim-1]. These ppl are evil."
"Everyone deserves to be free from fear and discrimination based on religion, race, or ethnicity; that is fundamental to who we are as a nation," said U.S. Attorney Preet Bharara. "Together with the FBI and the NYPD, we have been investigating the recent threats made on Jewish Community Centers in New York and around the country. Today, we have charged Juan Thompson with allegedly stalking a former romantic interest by, among other things, making bomb threats in her name to Jewish Community Centers and to the Anti-Defamation League. Threats of violence targeting people and places based on religion or race – whatever the motivation – are unacceptable, un-American, and criminal. We are committed to pursuing and prosecuting those who foment fear and hate through such criminal threats."
"Thompson's alleged pattern of harassment not only involved the defamation of his female victim, but his threats intimidated an entire community," said FBI Assistant Director-in-Charge William F. Sweeney Jr. "The FBI and our partners take these crimes seriously. I would also like to thank the NYPD and the New York State Police, who continue to work shoulder to shoulder with us as we investigate and track down every single threat and work together to achieve justice for our communities that have been victimized by these threats."
Read a copy of the criminal complaint at https://www.justice.gov/usao-sdny/press-release/file/944376/download