April Fool's Day: Feeling funny around the Twin Cities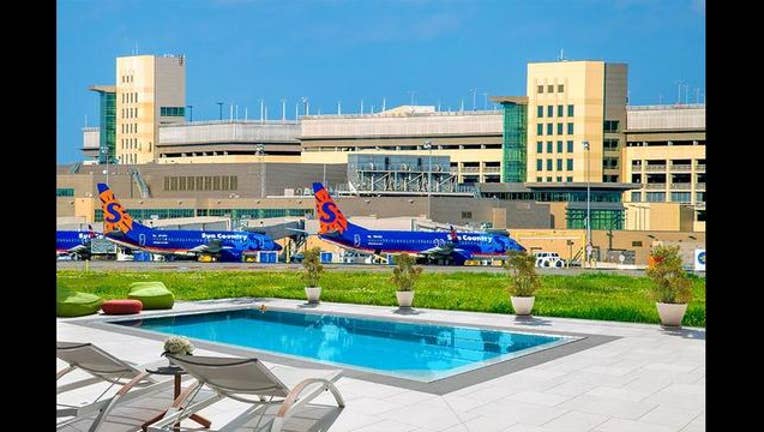 article
(KMSP) - Some things never get old. 
April Fool's Day is always sure to deliver a laugh or two with no shortage of practical jokes or fake press releases from organizations around the Twin Cities--and this Sunday was no exception.
MSP International Airport got things started by announcing they would be adding a new aircraft viewing area with an outdoor pool. 
The new concept was exciting for many, until they clicked on the link to learn more about the new pool. There wasn't any more information, instead it said "Happy April Fools!"  
The Brooklyn Park Police Department also joined in on the fun with a new furry friend--or so we thought.
"Starting meow we decided we should have a police cat," the police department announced on Facebook. "Meow that we have had K9's for quite a while it's time to give cats a chance too. Every meow and then we need an animal that is gentle, outgoing, and lives life on their own terms. Meow we have just that animal. Meet Mauser." 
The social media post felt like a scene straight out of "Super Troopers." It doesn't appear that Mauser will be joining the Brooklyn Park Police Department permanently, though maybe they'll change their minds. 
With a little help from Photoshop, the University of Minnesota also took to Twitter for a little old-fashioned fun. 
"Under cover of darkness last night, anonymous vandals descended on Weisman Art Museum and straightened it out!" the University tweeted. 
Art lovers need not worry--the Weisman Art Museum won't be getting flattened any time soon.