Angler reels in record-setting northern pike on Mille Lacs Lake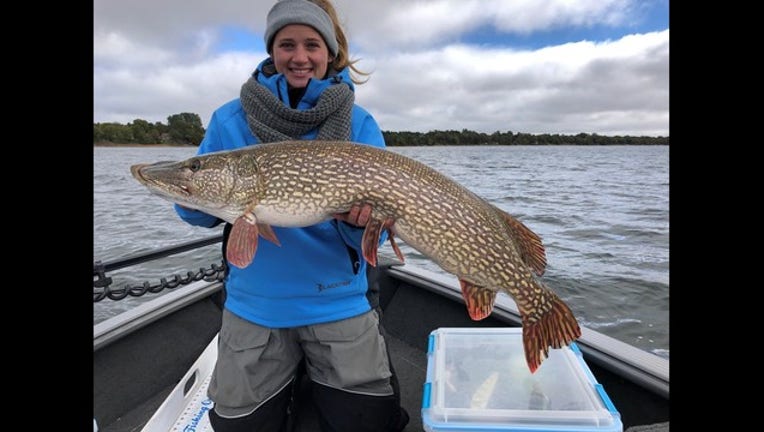 MILLE LACS LAKE, Minn. (KMSP) - After a cold, windy day on Mille Lacs Lake, a Sartell, Minn. woman is coming away with quite the fish tale.
Maddy Ogg, 28, set the record for a catch-and-release northern pike. On Oct. 6, she reeled in a 43.5-inch long northern pike. It's the first Minnesota catch-and-release record for the fish species. It's a relatively new fishing category. The pike she caught was only 19.5 inches shorter than her.
Ogg told DNR officials she caught the fish while the boat was moving along the edges of plants, where the water was 12 feet deep. 
"I had to reel fast because the fish swam towards the boat, causing nearly constant slack in the line," Ogg told the DNR.
Ogg is a member of the Women Anglers of Minnesota.
Records can be set in Minnesota in two ways: catching and keeping the biggest fish in each species based on weight or based on the length of a catch-and-release muskellunge, northern pike, lake sturgeon or flathead catfish.